The babies just keep on coming. More than a few states in America are experiencing baby booms. Childbirth is generally romanticized or exaggerated in popular culture, leaving plenty of parents without a legitimate idea of what is in store for them in the delivery room.The process is seldom easy. In recent years, more and more babies are being born by Cesarean section or induced labor. The folks at Lamaze—who since the 1940s have helped women get through natural childbirth—were alarmed at this trend.
So they turned to JPA Health Communications to help craft a Pro bono campaign appealing to pregnant women.
The goal: Provide information and resources for parents but also improve the engagement levels with Lamaze's website.
GEARING UP
How someone approaches childbirth is one of the most personal choices a parent can make. A key step toward the success of the campaign was to home in on the proper message. Some were developed and tested among pregnant women. But because childbirth is such a delicate decision, Lamaze needed to make sure not to cross the line, offend anyone or spread unwanted fear.
"We worked closely with JPA and made a strategic decision early on to build the campaign on a platform of women speaking to women, sharing their experiences, and ensuring everything we communicate is rooted in informing, not judging," said Linda Harmon, Lamaze's executive director. "Everyone wants to be a good parent."
Shortly before the campaign launch, a survey was released showing that patients won't advocate for themselves for fear of being labeled "difficult."
This provided a news peg for JPA to pitch to the media regarding how women shouldn't be afraid to speak out, particularly when dealing with childbirth.
STRICTLY ONLINE
Most of the campaign's message was online since JPA ascertained that this is where most pregnant women get information about their pregnancies.
The firm launched a microsite, Lamaze.org/pushforyourbaby, that provided a wide range of original content for parents-to-be. The content included a reminder to keep asking questions of your doctor and health-care providers throughout the process and a primer on all the possible challenges and situation that could arise during pregnancy, whether it be epidurals, the restriction of eating and drinking during labor or the separation of mother and newborn.
The site also featured webinars for parents dealing with such subjects as getting the most out of your hospital tour and prepping for a vaginal birth. It also has sections focusing on what to look for in good maternity care, what to ask your doctor or midwife and why Lamaze might be the right choice.
The key component for the campaign is a nearly eight-minute video telling the stories of seven different births, from the mothers' viewpoint. This allowed JPA to showcase a variety of birth stories and reach out to different audiences. Lamaze asked other new parents to share their birth stories on the site as well.
"We had to be careful with budget but also represent a range of experiences and cultural/ethnic backgrounds," said Berna Diehl, senior VP at JPA. "We ultimately chose stories that represented both positive birth experiences and harder birth experiences, because the aim is to be honest with women that childbirth can vary and that knowledge and information can go a long way in steering to the best possible outcomes."
When the project launched, JPA invited reporters, bloggers and maternity-care organizations to an event showcasing the campaign.
JPA's proactive media outreach and online ads were targeted to online media outlets, blogs and websites dedicated to pregnancy and birth. JPA also used Lamaze's social media tools to build up anticipation prior to the campaign launch.
"The messages we crafted early on positioned us for success," Diehl said. "We built a message platform that emphasized safe and healthy births, was honest about the challenges women face, did not unduly create fear and promoted a positive, collaborative relationship with healthcare providers."
In order to boost Lamaze's social-media profile, JPA targeted mommy bloggers by hosting a forum in which women could submit their childbirth stories and interact with other parents.
"In encouraging women to participate, we created social media posts and calls-to-action on the Push for Your Baby microsite, which resulted in hundreds of new followers and higher interaction rates, particularly on Facebook and Twitter," Diehl said.
Five months after the launch, Lamaze added advertising support on Lamaze.org via Google Grants, which offers search advertising at no charge to qualifying nonprofits. That became the single largest driver of traffic for that part of the site, accounting for 79% of all visits.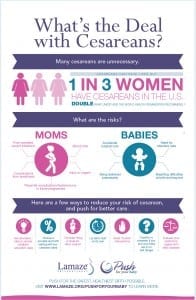 SMOOTH DELIVERY
The video Lamaze released telling the stories of childbirths has garnered more than 14,000 views. Lamaze also increased Twitter followers by 50% and Facebook likes by 25%.
The campaign netted the following results:
• More than 18 million media impressions
• Feature articles in top online outlets aimed at pregnant women
• Improved connections with such maternity-care organizations as the Association of Women's Health, Obstetric and Neonatal Nurses and the National Healthy Mothers, Healthy Babies Coalition via email newsletter placements
• Doubled earned media placements comapred with the previous year.
One of the key groups that Lamaze wanted to inform wasn't just parents-to-be but educators, as well.
Post-launch, JPA and Lamaze captured educators' attitudes and perceptions in a workforce survey that found that a large percentage of Lamaze's educators said they expected the campaign to have a positive impact in encouraging parents to push for better outcomes and receive the in-person preparation that they need to do so.
"We hope for a renewed sense of urgency among women to take childbirth education classes to support evidence-based decision-making, so they are equipped to play an active role in increasing their chances of a safe and healthy birth," Harmon said. "Among educators, we are hoping they will have a deepened understanding of how their work positively impacts mothers and babies."
The campaign has been so successful that Lamaze and JPA will continue building PR activities, such as producing webinars and related infographics, through 2014. Looks like this baby is going to have a nice, long and healthy life. PRN
CONTACT: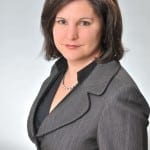 Berna Diehl, @bernadiehl, berna@jpa.com; Linda Harmon, lharmon@lamaze.org.
Four PR Tips for Dealing With Sensitive Subjects
Healthcare decision-making, especially in reproductive health, can be fraught with landmines. How do you steer clear of trouble and help your message resonate with your audiences?
1. Use research as your guidepost. Formative research can be the first thing that gets cut, especially from inherently lean nonprofit budgets. Get creative and tap into the resources that are available. Digital analytics, in-depth interviews with members and volunteers, informal surveys or relationships with corporate partners can open doors to research insights, in addition to traditional focus groups.
2. Inform, don't judge. To help your target audience feel in control, put evidence into its hands and simplify the pros and cons it will need to weigh in the decision process. Healthcare is personal and a good campaign will avoid making people feel there is only "one right way" to approach it.
3. Make it a dialogue. Be careful about talking "at" your audiences. Work collaboratively with the patient community that's affected in order to help create the resonance you want. Then, employ the power of digital platforms and social media to expand the dialogue and open the door to peer-to-peer review and support. Facilitating an online dialogue not only brings the messages closer to home, it also opens doors for the communications team to glean new insights that can inform future tactics or messages.
4. Be vigilant. Track campaign developments along the way. Even the most thoughtful campaigns can set off personal passions, sometimes resulting in a hijacked narrative. A well-rounded campaign will have an issues management plan in place, just in case.
Berna Diehl is senior VP of JPA Health Communications.
Editor's Note: PR News is taking a breather. We will not publish December 2, due to the Thanksgiving holiday. We will return December 9. As 2013 draws to a close, we'll feature articles on what's on the horizon for the PR field in 2014 and some of the nascent social platforms that should be on communicators' radars. Meantime, Happy Turkey Day!
 This article appeared in the November 25 issue of PR News. Subscribe to PR News today to receive weekly comprehensive coverage of the most fundamental PR topics from visual storytelling to crisis management to media training.