It's the end of the day and the night produce crew is culling through what is left in the produce racks. Customers want fresh produce—in look, color, smell and taste—so the oranges that were set out in the morning are getting another look-see by a produce clerk.
Those fruits and vegetables that have a slight bruise or discoloration—though still perfectly safe and good to eat—are placed into a box and taken to the back room.
In the not-too-distant past, regretfully, the produce that did not travel home with a customer would be sent to a landfill and treated as garbage or waste.
That process changed for Kroger, the nation's largest grocery retailer, beginning in 2008. Instead of going into the trash bin, that lonely orange—the one passed over by customers but still fit to be eaten and enjoyed—comes off the sales floor display and goes into a box. Then it's combined with other safe-to-eat (but no longer retail-ready) fruits and vegetables.
Together, they are boxed up and picked up, often the next day, by a local food bank that distributes the perishable items to local soup kitchens and food pantries serving hungry people throughout the community.
NEW PROCESS
In the parlance of sustainability, this is a "triple bottom line program," one with social, environmental and economic benefits.
The conversion of trash to food for the hungry is a case study on transformation within a huge corporation. Kroger has 2,638 stores in 34 states and more than 375,000 associates who serve eight million customers each day.
Kroger calls its process of rescuing and donating edible produce Kroger's Perishable Donations program, which in the last few years has become a key part of the company's overall communications.
It began in a small group of stores in the Pacific Northwest. An entrepreneurial food bank proposed the idea of food bank pick-up of perishable items directly from the back room of a grocery store.
After nearly 18 months of testing, the process was rolled out in mid-2008; by 2011 more than 90 percent of Kroger's stores nationwide had signed on to participate in the program.
As part of the effort, Kroger works with Feeding America, the nation's largest domestic hunger-relief charity, to help spread the word to other grocery retailers.
Kroger and Feeding America have developed food-safety and quality control standards, and they have trained associates to facilitate the program in their stores to ensure that food banks and meal programs are able to provide well-balanced, nutrient rich meals to the clients they serve.
BEST PRACTICES
The results are powerful. Kroger now donates 50 million pounds of perishables annually, which associates rescue store-by-store, taking the extra time to gather the donations and separate them in the back room for pick up by local food banks.
That's enough bread, meat, cheese and produce to lay 3,700 miles of Kroger's classic deli sandwiches side-by-side, from Washington, D.C., through Houston, to southern Oregon.
In 2013 this equated to more than 25,000 tons of perishable food waste diverted away from landfills and incinerators, while Kroger saved more than $1.5 million annually on waste disposal fees.
Perishable donations have steadily grown as a share of Kroger's total contributions to food banks. In 2013 alone, Kroger donated the equivalent of 200 million meals in cumulative food and funds.
Of that total, Kroger's Perishable Donations program accounted for 42 million fresh meals, up from 11.7 million in 2008.
Nationally, through Kroger's sharing of its program and processes, Feeding America food banks now collect perishable donations from many other grocery chains—resulting in a national donation to Feeding America of 600,000 tons of perishable food or 1 billion meals. All of this food was once destined for the dumpster.
There is one more impact that was unanticipated: pride. Kroger associates' engagement in the CSR program is very high.
Because the effort depends on store associates taking the time to identify meat, produce, dairy and bakery items that can no longer be sold yet remain safe, fresh and nutritious to eat, employees take personal pride in the positive impact they are having on the community.
Through their efforts they know that a hungry family can benefit from the food they had previously thrown away. Now they have a way to rescue it and send it where it could help others.
SPREADING THE MESSAGE
The PR efforts to get the message out about Kroger's CSR program are multifaceted.
Every September, for example, the company participates in Hunger Action Month, Feeding America's month-long campaign designed to inspire individuals to help end hunger in their communities.
Kroger also raises awareness about food insecurity with customers and associates through social media, store signage and video broadcasts highlighting the program's success.
Kroger tells the story using other PR channels, as well. Local traditional media continually show interest, as the story can be quite visual and the impact felt directly in the respective community.
Contributions from Kroger's Atlanta division were recently highlighted in the Atlanta Business Chronicle, including a summary of total regional meals donated to Feeding America.
Kroger is also positioned as part of the national trade conversation about food-rescue programs.
The company was also featured in Feeding America's hunger-relief history, which ran in the September issue of Food Safety News.
The website, www.BringingHopetotheTable.com, includes information about the program and the other elements of Kroger's year-round commitment to reducing hunger. Third-party influencers from the hunger and environmental communities have endorsed the Perishable Donations program, as well.
Kroger associates regularly tweet on both our internal and external networks, sharing stories of the day's donation.
Perhaps most important, the nonprofits that receive the food further amplify the story through their media channels.
Like any successful program, however, the communications challenge is to keep the story of the impact and good work alive.
Kroger continues to rotate the experience and story seasonally in various public relations efforts. Last April, in advance of Earth Day, Kroger highlighted the waste-diversion component of the Perishable Donations program.
In the summer months, the program results are shared through Kroger's annual sustainability report and, throughout the fall, Kroger amplifies messaging around feeding the hungry during Hunger Action Month in order to drive in-store food drives.
Sustainability is best practiced when it's close to home and aligns closely with the core business. Food waste is a growing concern in this country and around the world. By working one store at a time, or one lonely orange at a time, Kroger has found a way to reduce waste, save money and bring needed fruits and vegetables to the tables of hungry families served by food banks.
Sidebar: PR Lessons Learned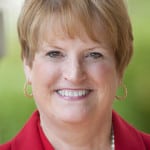 ▶ Engage the hearts and hands of associates. A continuous campaign of telling associates about the impact of the program for their hungry neighbors creates an emotional connection with them. Work becomes a place where they can do something good for someone else, a noble aspiration we all have.
▶ Be a true partner. When we began the process, food banks wanted to participate but did not have the infrastructure. For several years we invested in trucks, refrigeration and other capital assets to enable them to scale up their operations. That investment has paid many benefits to our operations and the social needs of feeding the hungry.
▶ Share freely. Sustainability is all about making the world a better place. Yes, this program saves Kroger money, but it does more than that. Sharing Perishable Donations with other retailers and organizations has helped it grow far beyond what one company could do. Many things in business are competitive advantages, but openly sharing what can benefit others, especially in the sustainability arena, helps us be better citizens. —L.M.
This article was written by Lynn Marmer, group VP for corporate affairs for The Kroger Co.
CONTACT:
Lynn Marmer, lynn.marmer@kroger.com.
This article originally appeared in the October 6, 2014 issue of PR News. Read more subscriber-only content by becoming a PR News subscriber today.