Last summer a group of five Klick Health employees travelled to Rwanda for 10 days to check out multiple projects and cooperatives throughout the country, accompanied by three people from one of Klick's charitable partners, Plan Canada. The crew visited several livestock cooperatives, a few schools, a vocational training center and two water projects, where they realized that the difference Plan and Klick made in various communities was exponentially larger than anyone could have ever imagined.
Throughout the trip Klick employees sent pictures and comments back to colleagues via a specific Facebook account so workers in Klick's home office in Toronto could ask any questions, view pictures in real time and comment on any aspects of the trip.
"They had an amazing experience seeing how these donations were put into action," said Leerom Segal, founder and CEO of Klick Health, a marketing agency focusing on the pharmaceutical industry. "Those people can come back and evangelize about how our [CSR] dollars are working."
The trip to Rwanda helps to illustrate the benefits of Klick Health's CSR program, Klick It Forward. The program, which rolled out in 2011, is a unique platform that enables Klick's 370 employees to convert their day-to-day work into charitable donations.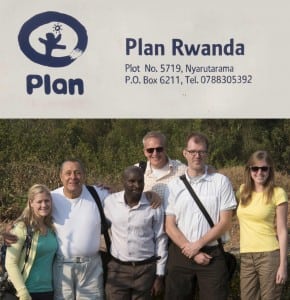 Here's how the program works: When projects are completed under budget, any employee who has contributed to that project receives a portion of that money in "Klick It Forward dollars," which they can then donate to the charitable partner of their choice.
More specifically, the CSR program has the following objectives:
• Democratize employees choices so that they can donate to causes that are very close to them.
• Add another element to the company's overall CSR overall efforts by recognizing employees' individual efforts.
Klick It Forward, which this year captured PR News' CSR Award for Overall Leader in CSR Practice, builds on the Klick Foundation, which was created around the time of the company's inception in 1997.
CREDIT DUE
"It's our way to turn the day-to-day successes of our people into charitable donations," Segal said, referring to Klick It Forward. "Our belief is, if you do well you have a responsibility to give back."
Employees are rewarded charitable dollars based on meeting project-related goals. In addition to personal rewards (financial or otherwise) they're given Klick It Forward credits that are transferred to charitable donations.
When the program first started there was a handful of charitable recipients. But in the last two years, Klick has expanded both the breadth of the program and the number of recipients.
"Every year we're choosing to invest more in this because we're seeing this is as having a positive impact on our organizational mojo," Segal said. "What we want to do is make individuals realize they can really enjoy the experience of participating in these types of things."
There is a wide range of partners for Klick's charitable efforts. Among others, these partners include Plan Canada, whose Gifts of Hope program enables employees to buy cows, goats, pigs, hens and other animals to establish sustainable programs; StupidCancer.org, in which employees are able to purchase cancer kits for young people who have been diagnosed with the disease, and Artbound, which enables employees to purchase one brick at a time to help build a school that's needed somewhere in the world.
Klick Health adds more charities to the mix each quarter. In addition to the choices offered by the company, Klick employees are able to get in on the action, as well.

CONSTANT PRESENCE
Indeed, Segal said Klick it Forward resonates with the company's employees because they are able to get involved in the decision-making process.
To wit, each year Klick Health allots $1000 to ten separate work teams consisting of Klick employees. Sans any guidelines, each team is asked to donate the money to various causes.
This year, for example, one team donated their time and money to a women's shelter, where they provided painting classes to some of the shelter's occupants, while another group provided meals to a local food bank. "People decide what's important to them," Segal said. "We don't want to tell them what to do."
As part of the effort, each team then creates a one-minute video describing their charitable efforts and the human impact. Out of the 10 teams, the employees vote for one of the charitable recipients to be included in the Klick It Forward CSR program.
"As we get involved in causes that our people are excited about they come to us and ask if they could be included in Klick It Forward and we make it available," Segal said.
Another reason the program has struck a chord: Employees enjoy it because their efforts are recognized via Klick's Chatter feed, which is part of the company's intranet.
Whenever an employee makes a donation using Klick It Forward credits, that person is awarded kudos on the Chatter feed, and colleagues are encouraged to visit that person's individual Web page to see how much he or she has donated and what impact the donation has had on various communities.
"There's a constant presence, and a reminder to our people that the better we do the more we're able to give back," Segal said, referring to plugging the company's Klick It Forward donations via Chatter.
"We don't distinguish between the importance of winning a new project, a major client relationship or giving back," he added. "We see them as equally important."
HEALTHY DONATION
Since the program's inception in 2011, Klick It Forward has resulted in the donations of more than $180,000 to various charitable organizations.
"The most important thing we've learned is the importance of choice," Segal said. "People tend to gravitate toward certain causes but until we had choices informed by our employees, we didn't have the same excitement about the program. We've aslo learned the importance of integrating social and recognition aspects into charitable giving, as well as creating an ambassador program to close the loop."
He added, "It's one thing for people to know the impact of what they're doing. It's completely different for them to travel and be on the ground and literally get their hands in the mud." PRN
CONTACT: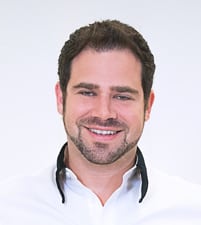 Leerom Segal, lsegal@klick.com.
Getting Employees Stoked About CSR
Thinking about starting a brand new CSR program at the office? Here are some tips for ensuring your employees get engaged.
1. Allow for autonomy. Let your employees pick the causes that they want to be involved with. There's nothing worse than trying to force a cause down your company's throat. Your employees are much more likely to get involved if they actually care about the cause they will be supporting. Let your employees' voices be heard, and in many cases, having a few causes to choose from ensures the majority of your employees will be happy contributing to at least one of your charitable partners.
2. Bring charitable giving into your employees' everyday lives. It's so easy to forget about charitable giving when it's just a matter of cutting a check on behalf of the company. If you want your employees to really care, break it down and make it a part of their day-to-day lives. It keeps your charitable partners top-of-mind and allows your employees to form ongoing and long-lasting relationships with the causes they choose to support.
3. Close the loop. Help your employees to understand the impact that their contributions are making. Whether that means sending your employees to meet beneficiaries face-to-face, arranging to connect your employees with beneficiaries online, or putting mechanisms in place to continuously update your employees, ensure they understand the difference their donations are making.
4. Celebrate. Since you update your employees on the progress of your charitable programs, celebrate all the successes. Achieve a milestone you were shooting for? Experience a resurgence of donations throughout the company? Enable a beneficiary to achieve his or her own goals? Your employees should feel great about the difference they're able to make in other people's lives. Help them take pride in their charitable contributions.
Leerom Segal is CEO of Klick Health.
This article originally appeared in the November 11, 2013 issue of PR News.