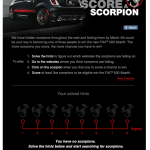 The FIAT brand hadn't been sold in the United States for a few decades, so when it returned in the States, the automotive company wanted to make sure it did so with some lasting impact. The solution was an integrated marketing plan, featuring a Super Bowl spot supported by digital PR.
The first part of the effort was to throw a boatload of dollars at a series of commercials featuring Jennifer Lopez, as well as a 2012 Super Bowl commercial with Romanian model Catrinel Menghia (which commentators tapped as the sexiest advertisement of the night).
But FIAT didn't want to get lost in the shuffle following the New York Giants ' dramatic last-second victory over the New England Patriots. So that's where PR stepped in in order to propel FIAT's messaging forward.
FIAT turned to Ignite Social Media to help keep the news alive while simultaneously engaging users, customers and prospects.
When approaching the FIAT account, Ignite "took a multi-channel program leveraging the [Karl] Abarth targets' intellect, thirst for discovery and edgier personality," said Schanel Moses, social media project manager at Ignite, referring to the longtime FIAT designer who had put together some of the car company's speediest vehicles.
REVVING UP
This wasn't the first time Ignite worked with FIAT, but it was the PR agency's first crack at creating a promotion for the brand. Before this program, Ignite worked on covering live events on social platforms and created a Facebook tab for CBS Alternate Routes, a storytelling series.
Chrysler Group's FIAT brand tasked Ignite with generating a program that fostered awareness and purchase consideration for the FIAT 500 Abarth.
The potential audience for the Abarth was determined by Ignite to be "intelligent risk-takers who love the thrill of discovery," according to Moses, so the company brainstormed ideas to engage that demo. Ignite designed an interactive quest via an app hosted on the FIAT USA Facebook page.
The contest lasted for roughly four weeks. Those involved would be given clever hints to find the "hidden" scorpions on both paid display ads and FIAT-owned websites.
"We chose scorpions because it is the logo of the Abarth," Moses said. "Karl Abarth chose the scorpion as the logo because it is his astrological sign. We didn't consider any other possibilities, as the scorpion is the best representation of the brand."
Users could only collect up to eight scorpions. That would give them the chance to win an Abarth merchandise prize pack or one of three new FIAT 500 Abarths.
SPREAD THE WEALTH
Hints included the following language that was posted on National Geographic's website: "According to one of the largest nonprofit scientific and educational institutions in the world, scorpions are masters of adaptation and have been around for hundreds of millions of years."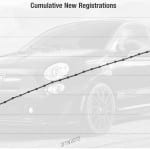 That hint led to the Twitter account for the nerdy star of the first Abarth commercial, Matty Roch, who got to work opposite Romanian model Menghia: "A little bluebird told us that the keeper of your next clue is still in shock after meeting our scorpion face to face. Needless to say, he orders his latte with extra froth ever since."
Another hint was found on TopSpeed.com: "Karl Abarth got his start with FIAT by manufacturing an incredibly popular modification kit for the gear and exhaust terminals of the FIAT Topolino. With Abarth, FIAT has become synonymous with top speed."
"Most people went about finding answers to the hints by doing a Google search or search FIAT USA's social platforms," Moses said.
THE RESULTS
"Our primary goal was to build awareness and consideration for the FIAT 500 Abarth," Moses added. "Therefore, we were most concerned with tab views, new fans, sweepstakes entries and referrals to fiatusa.com/abarth."
One of the keys to making the program work was using multiple channels.
"We used the brand's website and social platforms, distributed email to FIAT hand raisers, and amplified our efforts with media buys," Moses said. "And, having a spot during the Super Bowl certainly helped."
Here are some of the more specific result generated from the marketing campaign:
• The contest had 25,980 entries, exceeding the original goal for the plan by 153%.
• More than 60% of entrants opted into FIAT's CRM database.
• The program received 1.7 million impressions, which resulted in more than 266,000 referrals to FIAT's Abarth website.
• Score a Scorpion participants spent a collective 9,000 hours playing the interactive game.
• While not a primary goal, the constant engagement from participants helped increase the FIAT Facebook page fan count by 41,000—an increase of 1,483% in daily fan growth.
Moses said that to make such a program work, it is extremely important to know your audience well.
She added: "Keep the consumer front and center. Build a unique, multi-channel program around her passions, and leverage what makes her tick."
Remember when Facebook still let brands use tabs in a meaningful way? Social media marketers ran countless promotions in those days, often to attract new fans. "Likegate" was introduced into the vernacular and we all wrote case studies on fan growth.
Today, so much has changed and it is a more complex world for social media marketers. But too many brands and organizations have reacted to these changes by stopping their social promotions altogether. Content marketingonce a fraction of social media marketingis now seen as the same thing within media precincts. Yes, Oreo's now famous "Dunk in the Dark" got a lot of attention, but there's so much more at our fingertips.
What you see in our "Score A Scorpion" promotion (see above) is a campaign enabling the brand to activate its fans and followers beyond the like/share/retweet circle that many live in. Such promotions help drive traffic to websites. They help collect email addresses. At times, they even drive measurable sales lift. Dunk in the Dark did none of these things.
For social media marketing to continue to justify the increasing budgets we've been entrusted with, we need to demonstrate that our discipline can drive business results as well as any other marketing. Yes, social media is different, but that doesn't make it less accountable. Social promotions are a significant way to show the value of that fan base we've all worked so hard to accumulate. Let's not ignore them.
This sidebar was written by Jim Tobin, president of Ignite Social Media.
CONTACT:
Jim Tobin, follow him on Twitter, @Jtobin;
Schanel Moses, follow her on Twitter, @Schanel.
---
This article originally appeared in the June 16, 2014 issue of PR News. Read more subscriber-only content by becoming a PR News subscriber today.