Most consumers know Food Network Magazine as an inspiring, vibrant resource. The monthly publication is packed with ideas for the home kitchen and also carries insight from celebrity chefs, great seasonal recipes and the latest cooking gadgets and tools. Chicago-based boutique PR agency Henson Consulting (HC) was tasked with expanding the brand's reputation by putting together the first-ever Food Network Concert at famed outdoor Chicago music venue Ravinia. The goals of the project were multipronged: Secure local and national culinary talent, generate excitement for the event through earned media and drive traffic and tickets sales.
The Food Network in Concert event, which was held on Sept. 20, 2014, brought together two similar but distinct worlds: food and music.
Ensuring widespread media coverage that created talk value about the festival experience required an approach that was both holistic and niche in nature. HC developed a broad yet targeted PR campaign that appealed to culinary, music, entertainment, nightlife and travel media.
The campaign was able to leverage participating restaurants, chefs and musical talent while, at the same time, fusing the food and music scenes into an unforgettable experience.
THINK LOCAL
Nationally renowned celebrity chefs Sunny Anderson, Anne Burrell, Alex Guarnaschello and Jeff Mauro all signed on for Food Network in Concert, adding megawatt star power. But Food Network Magazine also wanted the inaugural event at Ravinia to have a strong local foundation to help elevate the region's talent and attract fans of the local cuisine.
"When we decided to do our first-ever Food Network in Concert event, we knew that we'd need on-the-ground support since we're based in New York," said Peggy Mansfield, associate publisher of integrated marketing, Food Network Magazine.
The publication approached HC in early 2014 with the Food Network in Concert project. To meet the client's needs, HC devised and executed the following tactics:
• Crafted core messaging to champion the event's top assets, which include the curating role of Food Network Magazine, the beautiful outdoor location of Ravinia and the talent on board, including performers John Mayer and Phillip Phillips.
• Evaluated each participating restaurant and chef for media potential, then matched them with appropriate opportunities to secure prominent local PR placements
• Secured proclamations from Illinois Governor Pat Quinn, Chicago Mayor Rahm Emanuel and the Mayor of Highland Park (the suburban location of the Ravinia venue)
• Developed a list of key media contacts to invite to the event and managed RSVPs and credential coordination
• Coordinated ongoing media opportunities and strategic media placements and facilitated on-site festival coverage
WAVES OF OUTREACH
Concert and event publicity requires multiple touch points with the media.
To maximize coverage, HC reached out to its culinary and entertainment contacts in three waves: Announcement of the event date and scope; notification that tickets were officially on sale and the release of the event's culinary and talent lineup.
During each round of outreach, targeted materials were drafted and distributed to local, regional and national culinary and entertainment media.
"We had more than 50 local chefs creating delicious tastings for more than 10,000 of our biggest fans," said Julie Mahoney, executive director of events and partnerships, Food Network Magazine.
She added: "Along with the tremendous PR exposure Henson garnered for our event, the relationships it has with Chicago-area chefs was a great bonus."
To create extra excitement, HC also executed media pitches to high-level broadcast contacts in Chicago, blanketing the city's top television and radio outlets.
HC packaged and distributed "swag"—which included a copy of Food Network Magazine, a Food Network Magazine notebook, an edible chocolate guitar, an iTunes gift card and earbuds—along with event messaging.
PR RECIPE
To capitalize on the lead times of print and online media—and spike consumer interest and ticket sales—HC reached out to broadcast media venues and secured placements in the months leading up to the event.
These inclusions were critical to getting the event on the calendar of busy Chicagoans and on the radar of tourists looking for things to do during their visits to the Windy City.
Media secured through this long-lead outreach also opened the door to ticket giveaways with several outlets, which provided heightened consumer engagement for the event and invaluable third-party endorsements.
Knowing that local broadcast would be more inclined to cover the Food Network Concert before the event, HC focused its efforts in the weeks and days leading up to the concert on booking chef-centered food demo segments on several local stations.
"The segments were designed to tease the event and relay basic event info while also offering a clear viewer benefit—a new seasonal recipe and an opportunity to get acquainted with a local rising-star chef," said Julie Hamm, account director at HC, who led the agency's PR effort.
On the day of the event, HC led PR efforts onsite at the Food Network in Concert, facilitating media arrivals, coordinating interviews and overseeing official event photography.
After the event HC drafted and distributed a creative post-event pitch recapping the highlights of the day and leveraging key photos.
HC garnered more than 313 million media impressions across top-tier national and local outlets, including stories in the Chicago Sun-Times, the Chicago Tribune, NBC 5 Chicago, Time Out Chicago, USA Today and WGN TV Chicago, among other media venues. Ticket sales goals were met, as Food Network in Concert sold out with final attendance recorded at more than 10,000 attendees.
Both the client and HC viewed the partnership as pitch-perfect, resulting in a successful consumer-facing brand extension facilitated by HC's in-depth knowledge of the Chicago media landscape and culinary scene.
(This article was written by Anitra Schulte, account director at Henson Consulting.)
Sidebar: 4 PR Tips for Dealing With Local TV Stations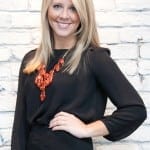 Know your client's strengths and weaknesses. When devising a broadcast segment, first consider who will assume the spokesperson role. While the CEO may at first seem to be the natural choice, he or she might not always be best. Consider how comfortable your client is in front of a camera or how well they are media trained. If you are doing a cooking demonstration segment and the executive chef isn't the best on-camera, offer up a media-savvy restaurant partner as a spokesperson.
• Customize your approach. Broadcast stations are very competitive with one another, so when pitching a client or a story, it's imperative to be creative. Producers receive hundreds of emails a day from PR professionals. The onus is on you to make your email stand out from the pack. Also, remember that what works well on one station might not work on another. Before pitching, become well versed in the station's audience and programming.
• Offer multiple angles. Producers are busy with many different segments on any given day. Sometimes it's best to pitch a general idea rather than something very specific. Bullet out two or three strong, concise ideas, and let the producer decide what concept is the best fit for that particular day.
• Overcommunicate expectations. When coordinating any segment, communication is key—both with the producer and with your client. Make sure the producer is fully aware of your client's expectations, whether that's ensuring a specific number of verbal mentions or running an icon of the company's website URL on-screen. Also make sure your client is well aware of what is expected of them, such as communicating key messages, delivering vibrant visuals and conveying specific details. This will ensure that both the station and the client are happy with the end result.
This sidebar was written by Julie Hamm, Henson Consulting. She can be reached at julie@hensonconsulting.com.
CONTACT:
Anitra Schulte, anitra@hensonconsulting.com.
This article originally appeared in the November 3, 2014 issue of PR News. Read more subscriber-only content by becoming a PR News subscriber today.