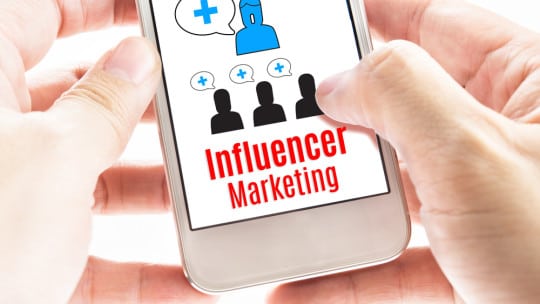 On Nov. 1 Instagram said it was testing a feature that will allow users to buy what they see in their feeds directly from brands. The beta involves 20 brands, including J.Crew, Macy's and Levi's. The user clicks on a button and up pops the product's name and price. Another click provides a more in-depth description of the product. Then there's the ever-popular "shop now" click, which takes the user to the retailer's website. Seems simple, right? Actually, the implications could be enormous. For example, how much will Instagram charge brands for this feature? Or should Instagram take a percentage of sales that emanate from the platform?
Questions arise concerning influencers, too. For example, wouldn't it be in Levi's interest for your daughter to see a sponsored post featuring Kim Kardashian wearing a Levi's denim jacket, and then have the ability to buy the coat at the touch of a few keys on her phone? Of course it would. Should that come to pass might not the Federal Trade Commission (FTC) increase its scrutiny of brands that employ influencers, insisting on crystal-clear disclosure that a post is the product of someone who has been paid for his or her endorsement? The argument, a good one, would be that influencer posts no longer are enticements, but lead directly to sales.
Another question: Wouldn't it be useful for brands to be able to place product tags on the Instagram feed of your daughter's best friend, which she follows religiously? C
licking the product tag would inform your daughter that her friend is wearing a new Levi's denim jacket in her Instagram post. Eventually your daughter clicks and heads to the Levi's site. The point: Some brands may choose the consumer-generated route over working with celebrity influencers. It's more authentic, right? Of course this seems to open up more FTC questions. Is your daughter's friend an influencer? What if she has 10,000 followers? What if Levi's gives her a discount on her next purchase?
(Note to Subscribers: You can find information about FTC regulations concerning influencers at the PR News Pro Essentials page: prnewsonline.com/pr-news-pro-essentials)
OK, we're probably overstepping. It's likely that social media influencers will be around for awhile. As such, we asked communicators how to build relationships with social influencers that endure beyond a single campaign.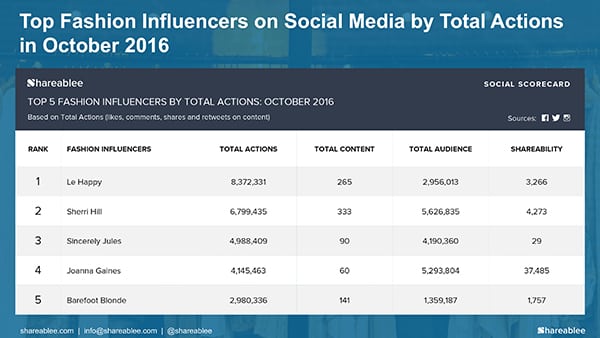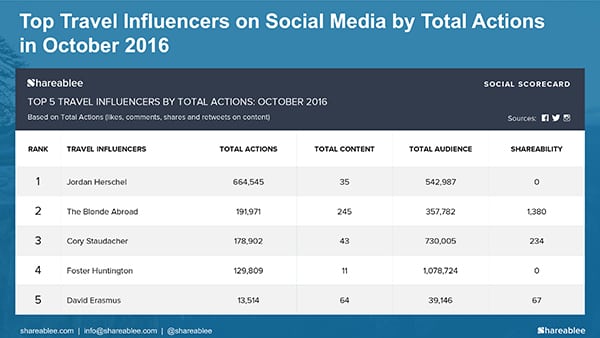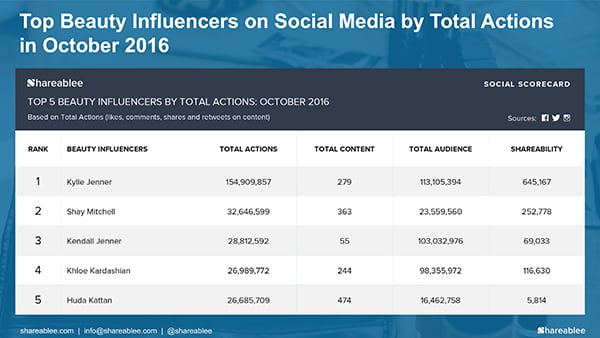 Step One: Trust, Respect, Common Ground
"Developing a relationship with a social influencer…is just like dating," says John Walls, director, brand PR, luxury & lifestyle brands, Hilton Worldwide. "You have to find common ground" and learn "what [the influencer] needs," says Walls, who has worked with food, fashion and hospitality influencers globally like those listed in the Shareablee charts in this story. While he says the needs of influencers vary from country to country, he also points out differences in the needs of social media influencers and traditional media. This comes into play for Walls since social influencer and traditional media are grouped together on media trips the brand organizes to locations in the Hilton portfolio. Social influencers tend to request moments…immediacy…significantly different visuals…they may not need the whole press package" that traditional media wants, he says. Despite the differences, all influencers—social and traditional media—need "timely delivery" of content and "consistency" from brands. In addition, the best relationships are based on "mutual benefit" and "a significant amount of trust."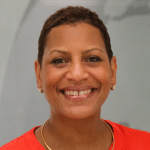 Lisa Osborne Ross, managing director, APCO Worldwide, agrees. "I appreciate questions that begin, 'In a digital age how do you do…?' But it's really very simple. All relationships, whether professional or personal, are based on some of the same principles…you establish quickly and authentically what you have in common…you establish what you bring to the table and you are clear what you want from the relationship…[the relationship] works if the influencer has as much invested in a positive outcome as you do."
Step Two: Expression of Mutual Benefit
How do brands translate the concepts of trust, respect and mutual investment into practice? Since we're talking about translation, let's begin with Rosetta Stone's Caitlin Romig, senior manager, digital marketing. Seriously, she says the brand keeps the nearly 100 influencers it works with happy by giving them "creative liberty…we don't ask for specifics," she says. This equates to the trust that Osborne Ross and Walls mentioned above.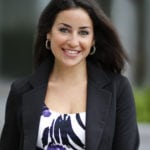 Rosetta Stone also keeps influencers happy by leveraging its resources. The brand, Romig argues, is at "the edge" of language-learning technology. Providing its smaller influencers, who are unpaid, with early access to new products helps maintain the relationship, she says.
In addition there are a few big influencers whose relationship with the brand is enhanced through immersive trips. For example, Rosetta Stone sent influencer Peter Bragiel from the top of Italy to the bottom of the boot. While there, he, a photographer and videographer, created content about the joy of being able to converse in Italian with natives as he made frequent stops to indulge in cheese, wine and other delicacies. Content was posted on several of Rosetta Stone's social media platforms and accompanied by enticements to experience a free taste of the brand's language courses. Now the social face of the brand, Bragiel's experience in Italy and a trip to Cuba, where he conversed in Spanish, also was meant to emphasize that "anyone can learn a language" using Rosetta Stone, Romig says.
Walls and Osborne Ross emphasize mutual benefits as key to an enduring relationship with social influencers. Both also prefer building long-term relationships with influencers as opposed to one-campaign agreements. Says Osborne Ross, "It's a more responsible use of resources."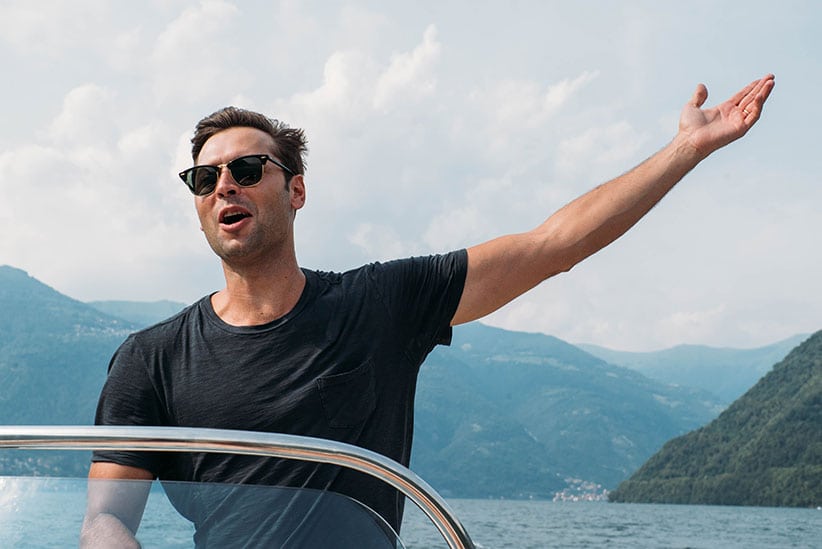 Walls adds, "We love our influencers…[but we also] give them unprecedented access…and opportunities for great stories…on an ongoing basis." In addition to the trips to Hilton properties, Walls points to Taste of Waldorf Astoria, a yearly competition for chefs at five Hilton properties who attempt to create a unique dish. The contest celebrates the Waldorf salad, the culinary icon conceived at a Hilton property. A pair of influencers, plus a photographer and videographer, were given access to the kitchens of the five Taste chefs, Wall says, which provided a "fantastic" opportunity for behind-the-scenes stories, photos and video footage.
Osborne Ross notes APCO provides its clients' influencers with a combination of access to valuable research and "tangible information they can use" as well as people. She says, for example, certain influencers will gain access to its International Advisory Council, which includes former diplomats, ministers and lawmakers.
This content appeared originally in PR News Pro, November, 14, 2016. For subscription information, please visit: http://www.prnewsonline.com/about/info
CONTACT: @ceromig @LisaRossDC @whereswalls
Editor's Note: Osborne Ross, Romig and Walls will be speaking at PR News' Media Relations Conference, Dec. 8, Washington, D.C. For more: http://www.mediarelationsconf.com/