Incorporating slang on social media has always been popular. But at what point does talking the talk go too far?
Brands Saying Bae, a Twitter account with a little more than 15,000 followers, has taken to compiling some of the more unfortunate examples of brands attempting to use the language of youth culture on the micro-blogging site. Using the very same medium that the offending brands use, Brands Saying Bae has called out Walmart, IHOP, Mountain Dew, DiGiorno, AT&T and many others for their use of terms such as "bae," "fleek," and "bruh." The account manager also provides some snarky commentary on the wannabe tweets, such as: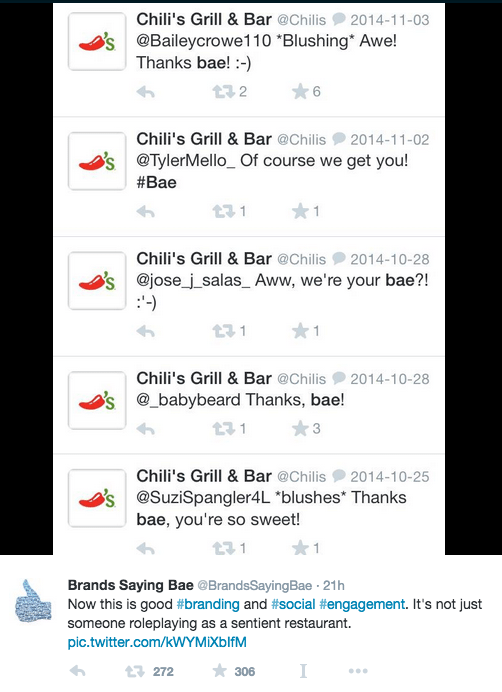 Brands and organizations know that millennials and post-millenials are their current and future customers, as millennials are now the largest age group in the country. But communicators need to remember that young people of every generation are especially troubled when the older people attempt to use their slang. Toeing the line between sounding relevant and hokey, especially on Twitter, is a dangerous game.
Follow Brian Greene on Twitter: @bw_greene