Spring is in the air, and so are significant changes at some of the most popular brands. These are not marginal changes where a press release and a few media hits will suffice to get out the message, though. They are major breaks from the branded past that require long-term communication strategies and a sustained effort by PR pros to communicate those shifts to consumers, media and other stakeholders.
For example, Burger King earlier this month said it was dropping soda from its Kids Meals. That announcement came on the heels of a decision by McDonald's to stop using certain antibiotics in chicken. In a similar move designed to cater to increasingly health-conscious consumers, Nestlé USA said last month that it is dropping artificial flavors and FDA-certified color from chocolate bars, which include Butterfinger and Nestlé Crunch. The new candies hit shelves this spring, and will feature a "No Artifical Flavors or Colors" tag.
With so much at stake, brands approach shifts carefully. Nestlé's PR and marketing teams worked on the project for several years before the reveal, said Lisa Gibby, VP of corporate communications for Nestlé in the U.S., adding that the two disciplines also worked with the company's dietary, research. procurement and manufacturing units regarding the plan.
"The team also briefed key opinion leaders and developed important answers to key questions about artificial ingredients in order to be responsive in real time," Gibby said.
To track consumer reaction, an 800-number, consumer services' mail/email and social media platforms have been deployed to spark two-way conversations with consumers.
Indeed, when brands and organizations make major changes, consumers are key to the PR strategy [see sidebar].
Take Ringling Brothers and Barnum Bailey Circus, which earlier this month announced that it will discontinue its elephant act—comprised of 13 traveling elephants—by 2018. The elephants will be sent to the Center for Elephant Conservation in Florida.
After initially getting out the word via an exclusive story in the Associated Press, the PR strategy now has shifted to the local level. The circus's PR team is fanning out across 115 cities in the U.S. where the troupe appears, working with local media to spread the news.
"We have to proactively answer questions revolving around: 'I have tickets for so-and-so date. Will the elephants be there?'" said Steve Payne, VP of corporate communications for Feld Entertainment, parent company of the circus. "We also need to be forward-looking: What does this transition mean for the circus? It's also a great opportunity to talk about our conservation program."
With any dramatic change to the brand, it's crucial that communicators help develop the overall strategy and drive the arc of messaging.
"We need to be there from the beginning, provide the checkpoints and review how to express the communications," said Maureen Healy, VP of customer communications at UPS, which this month introduced the tagline, "United Problem Solvers," replacing "We love logistics," which the company used since 2010.
The new marketing campaign focuses on customer testimonials and less so on UPS' products. "It's a matter of going deep into other disciplines to draw out the creative," said Peggy Gardner, director of PR. "It's an opportunity to have a different conversation."
Sidebar: 3 Tips for When Brands Make Changes
▶ Listen to your audiences. Conduct a brand positioning audit to gain insight into what your audiences think and feel about the brand and what your competitors are trying in your market. By overlaying these three sets of findings, brands can identity areas of "white space" that they can own.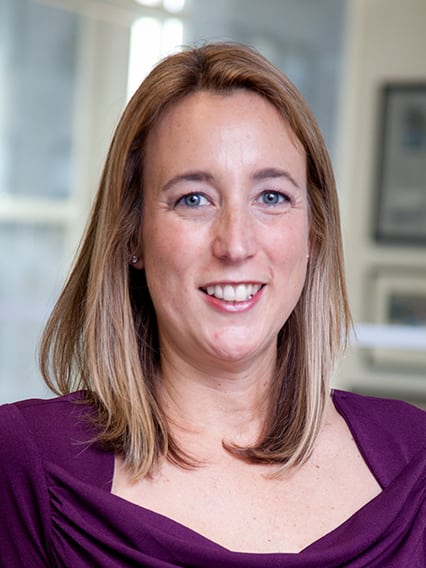 ▶ Align the messaging. In today's interconnected age of digital media, brands need to ensure that they are telling a consistent story across all paid, owned and earned platforms. For example, CVS took a bold step in removing tobacco products from its stores last year. This was a critical moment for the brand to evolve into a wellness company and required an integrated approach. For example, had CVS offered health and wellness tips on its Facebook page yet kept profiting from the sale of harmful tobacco products in its stores, the brand messaging would have fallen flat.
▶ Engage and empower internal audiences. Internal audiences offer the best litmus test of the potential success of a new brand direction. If internal stakeholders don't believe in the new direction, no one will. Ensure that all messaging programs include internal communications elements that inform and educate employees. Frequent internal roadshows, surveys and other listening efforts can provide the best insight into how well the new brand direction is being understood—and any changes that should be made.
Jacqueline Kolek, partner and managing director, Peppercomm, wrote this article. She can be reached at jkolek@peppercomm.com
CONTACT:
Lisa Gibby, lisa.gibby@US.nestle.com; Peggy Gardner, pgardner@ups.com; Steve Payne, spayne@feldinc.com
This article originally appeared in the March 23, 2015 issue of PR News. Read more subscriber-only content by becoming a PR News subscriber today.