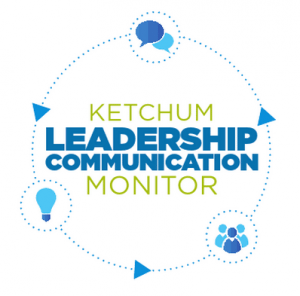 Politicians Can Learn From Forward-Thinking Business Leaders: Politicians who fail to act with long-term interests in mind can learn from forward-thinking business leaders, according to the recently released Ketchum Leadership Communications Monitor study. Sixty-one percent of people around the world see business leaders as focused mainly on the long-term, countering stereotypes that corporations are obsessed with the next quarter's profits. Business chieftains also got good marks for taking responsibility when things go wrong.
Politicians, by contrast, trail behind all other leadership categories on both measures —60% of those surveyed view them as short-term focused—suggesting that the world of politics has a lot to learn from the business community.
Other findings include:
Despite attaining the highest scores in almost every area, business leaders still have ample room for improvement. Of those polled, only 34% view business executives as effective leaders and just 35% believe they are effective communicators.

Business leaders experienced the largest drop (13 points) on open, transparent communication— the number one leadership attribute for the second year running – with leaders overall seeing a 24% drop in their communication score.

Poor leadership communication is directly affecting corporate performance and sales. In the past year, 60% of people stopped buying, or bought less, from a company due to poor perceptions of the behavior of those executives in charge.

Overall, one in four respondetns said leaders in general demonstrated effective leadership; but there is a 21-point gap between expectations of leaders and their ability to meet them.
Source: Ketchum
Follow Scott Van Camp: @svancamp01