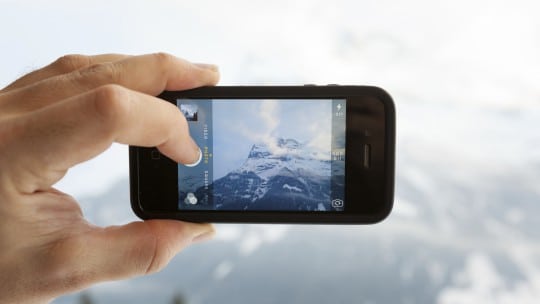 Instagram is the fastest-growing social media platform, and represents a golden opportunity to make your brand more visual. But how do you stand out and make your account addictive enough to inspire follows and extended browsing? Well, for starters, there's no shame in learning from the best.
In The Book of Visual Storytelling, Lisa Arledge Powell, president and co-founder of MediaSource, identifies four of the brands that are doing outstanding work in this field, and offers tips we can pick up from their posts.



Lisa Arledge Powell of MediaSource

Nike uses compelling imagery shot in high-quality formats to tell stories about the athletic lifestyle and certain sub-themes (endurance is a notable example). Celebrity endorsees are a common sight, of course, but more often, human faces are obscured, putting the product in the spotlight and letting great outdoor scenery sell it.

Airbnb knows it has to sell the desire to travel just as much (if not more so) than the idea of a place to sleep for the night. To that end it focuses on amazing sights around the world, from mountains to seascapes and everything in between, being sure to throw in some highly-recognizable travel landmarks along the way.
General Electric is an interesting case because one doesn't immediately think of it as having the sexiest products to represent visually, but a glance at its account is rewarded with astonishing photos of machinery as big as jet engines and as small as microchips. It effectively deploys hashtags like #avgeek and #efficiency to capture niche audiences; not everyone will find and follow their account, but those interested in GE's subject areas will surely be drawn in.
Read Lisa's full article and others from a wide range of PR pros in PR News' Visual Storytelling Guidebook, including chapters on Instagram, Pinterest and Snapchat, video, live streaming and more.

Follow Lisa on Twitter: @LisaArledge
Follow Ian on Twitter: @ianwright0101