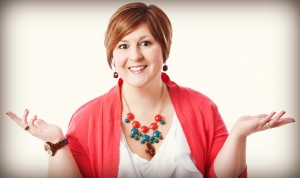 Becca Colbaugh
Senior Director, Digital Content
Saxum
@becca_colbaugh
@Saxum_US
Becca Colbaugh is the senior director of digital content at Saxum, an integrated marketing communications agency in Oklahoma City. In this role, she is responsible for the strategic planning, management and execution of compelling digital content and experiences, including data visualization.
Becca previously served as vice president of production and operations at JESS3, a creative agency specializing in data visualization. During her tenure with the twice-named Inc. 500 company, Becca won the business and managed the design and visual communications for Google's 2012 election efforts, as well as some of the most innovative projects on the Web, including working with NASA on the first check-in from space. She has also worked on digital content and data visualization projects for ESPN, Samsung, The Economist, National Geographic, Estée Lauder and NBC Universal.
Before her agency career, Becca served as media relations director at the Institute for Economic Empowerment of Women and was also a producer of "The McLaughlin Group" in Washington, D.C.