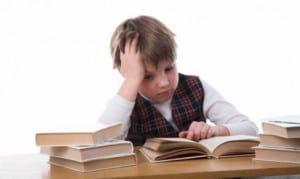 With the fall season just around the corner, now is the perfect time to refresh your public relations toolkit. Here are three essential skills communication professionals need to thrive in the coming year, courtesy of Greg Swan, senior VP at Weber Shandwick.
1. Possess a comprehensive knowledge of content strategy. According to Swan, more than 90% of marketers believe that content marketing will become more important during the next 12 months. Media operations should be a management priority, while content will be a sustained part of PR and marketing communications.
2. Be a master of the most important communications tool conceivable to modern man: PowerPoint. Did you know that PowerPoint is used at an estimated frequency of 350 times per second? If you're still struggling with putting together slides to showcase your latest campaign's success, you're already behind the curve. Set aside some time to really learn your way around PowerPoint. For beginners, Swan outlined three must-haves for every PowerPoint presentation: Story arc, big visuals and context (not content).
3. Unplug. Really. Fifty-six percent of your PR peers experience anxiety as a result of missing an important event or status update if they don't monitor their social networks, Swan said. Employees who detach themselves from the office not only report higher levels of psychological well being than those who don't, but also experience higher job performance at all levels. Do yourself—and your boss—a favor: Put down the iPhone.
Follow Lucia Davis: @LKCDavis.