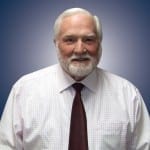 I read with interest PR News' April 1 article titled "Study Shows PR Pros Making Progress in Following the Barcelona Principles." I respectfully disagree with the premise that AVEs (advertising equivalencies) are not a value indicator for public relations earned media measurement.
I have used AVEs and other measures successfully throughout my 40-plus year career, which included working for multiple globally recognized, industry-leading brands and PR agencies. At each venture, AVEs were not just requested by C-level executives, they were expected.
You see, AVEs reveal something many PR professionals claim to provide—tangible value. While some may claim AVEs are inaccurate or antiquated measurements, if you review most PR award submissions, you'll see AVEs and similar dollar-value measurements listed as key proof points for success.
The real issue related to AVEs surrounds how they're used and derived. I believe AVEs are relevant and meaningful when combined with the following assessments and stipulations:
Placement is in the right medium and media

The placement reaches the targeted audience

The distribution of the placement is significant

The percentage of positive versus negative tone and content relating to the client

Client message(s) and spokesperson quotes are included in the story

Good story placement location and/or timing of the article or broadcast

Share of voice—audience impressions

I define AVE as cost to buy the same space or time, divided by two.
The non-measureable but significant part of AVEs is that the placement has the aura of third party credibility by originating from independent journalists or producers. It's from here that unspoken value is derived, which only further strengthens a PR professional's case for relevancy.
Terry Hemeyer has served on boards of directors and been in charge of communications for two major corporations. He now teaches PR Strategies at the University of Texas at Austin, crisis management in the Rice University MBA program and serves as executive counsel to Pierpont Communications.