Initially, sports marketing was one of the hardest hit areas of communications when revenue tanked as financial and automotive companies cut sponsorships during the recession. Yet despite the weak economy, sports sponsorship revenue for 2010 was $11.6 billion, up 2.7% over 2009, according to sponsorship researcher IEG.
Now more B2B brands are entering the sports space. The vuvuzelas from last year's FIFA World Cup have been silenced, but quite a few top business-facing brands are planning to make some big noise at upcoming high-profile sporting events.
Last summer Dow Chemical Company announced that it agreed to be the official "Chemistry Company" of the Olympic Movement starting with the 2012 Summer Games in London. The London Olympics has also attracted other B2B organizations as sponsors including management consulting firm Boston Consulting Group and steel company ArcelorMittal. In another example, Chicago-based insurance broker and risk consultant Aon signed on last year as the official shirt sponsor of U.K. football club Manchester United, the world's most valuable sports team, according to Forbes.
To help us understand this trend, we asked senior B2B communications strategists and leaders: What is the communications strategy behind this B2B invasion into an arena traditionally dominated by consumer brands?
CHRISTOPHER THORNE
Director of Public Affairs, Growth Energy
What is unique about the Growth Energy partnership with NASCAR is that for the first time, instead of a single company, you are seeing an entire industry communicating under the brand of American Ethanol. That includes ethanol producers, farmers and all the companies—from enzyme-suppliers to engineering firms—associated with renewable fuels.
Our goal with NASCAR is to talk about ethanol with a very loyal audience in NASCAR fans. Often these people live on the coasts or in the South and aren't as familiar with either agriculture or ethanol as people who live in the Midwest. With NASCAR's switch to Sunoco Green E15—a blend of 15% ethanol in the fuel mix—we are putting American Ethanol in Victory Lane, proving ethanol's positive qualities as a fuel every race.
PAULA DAVIS
President, Alcoa Foundation
Few things compare to the competitive spirit, imagination and emotion that sports brings out in people and communities. The dynasties, underdogs, adversity and comeback stories captivate, inspire and unify us, transcending culture differences across towns, countries and continents. Alcoa is a B2B mining, manufacturing and innovation company, but our stakeholders—customers, employees, suppliers, investors, neighbors—are consumers like anyone else. We want to connect with our constituencies in a way that is meaningful to them and authentic to Alcoa. To that end, we are involved with the National Veterans Wheelchair Games for a variety of reasons. First, giving back to U.S. Veterans reflects our company's values and is important to Alcoans. Second, we can activate it locally, engaging employees by cheering on hometown athletes from many of our locations, some of which work on vehicles and devices for the U.S. Military. Third, we want to help make the event successful for our hometown of Pittsburgh. And fourth, supporting an event that celebrates the optimism and empowerment of our nation's heroes is a story that we want to be a part of—one that is universal, compelling and strong.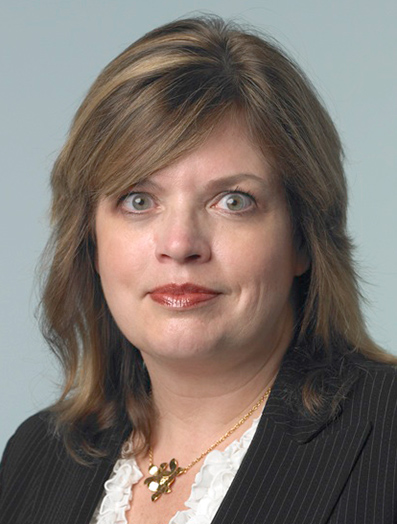 ANITA LISKEY
Managing Director, Corporate Marketing and Communications, CME Group
In the fast paced, ever-changing financial services industry, it is increasingly important to find innovative ways to reach existing and potential customers and influencers. As B2B marketers at CME Group, a leading derivatives exchange, we have found partnering with sports organizations such as LPGA to be an effective way to further expand awareness, build our global brand and attract a worldwide audience that matches our customer demographics.
We began our relationship with the LPGA when we launched our highly successful Global Financial Leadership Conference in 2008. Featuring world leaders such as Tony Blair, Bill Clinton and Paul Volcker, this annual thought leadership event is designed to build relationships with our top customers, and includes an LPGA Pro-Am which has consistently received rave reviews from participants.
Expanding our sports marketing initiatives, we sponsored the 2009 Solheim Cup and have now signed on as the official title sponsor of the newly-created CME Group Titleholders tournament. This season-culminating event will provide an opportunity to highlight CME Group's global leadership via worldwide television exposure and high-impact customer hosting venues. A portion of the tournament purse will be donated to CME Group-approved charities, further supporting our corporate citizenship initiatives.
CME Group Titleholders, which represents the "best of the best" LPGA golfers on tour, will be promoted throughout the season.
Just as we have built the Global Financial Leadership Conference into our premier thought leadership event for customers, developing the CME Group Titleholders as our marquee sports marketing platform will deliver even larger branding opportunities.
Return on investment for sports sponsorships can be difficult to measure.. The industry itself has evolved beyond signage and hospitality events to now include social media engagement. Communicators also carefully manage sponsorship activation, which covers efforts to promote the brand's sponsorship of a sports property or event. Key performance indicators often are media impressions, awareness and fan commitment, all of which should lead to sales or brand equity. PRN
Contact
B2B Communications is written and compiled by Mary C. Buhay, VP of marketing at New York-based Gibbs & Soell Public Relations. She can be reached at mbuhay@gibbs-soell.com.