Julie Hendry
Public Relations Specialist, Direct Energy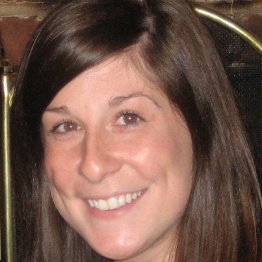 Julie Hendry helped save Christmas—how many PR pros can say that? When the city of Harrrisburg, PA, couldn't afford its Christmas parade, Hendry led the Direct Energy PR team to help save a holiday tradition through community building, getting the business brand out into the streets, online and in the press. She also helped make arrangements for Direct Energy to serve as Grand Marshal to the parade with a generous donation that saved the day.
Taking on a full-time college course load to complete her master's degree in Journalism while living the 24/7, always on call life of a PR specialist has molded Julie into an efficient PR officer.
Her work has generated buzz about the Direct Energy Volunteer Citizen of the Year Award program. Under her leadership, the program earned a Silver Stevie award from the American Business Awards for PR Campaign/Program of the Year - Community Relations. The work has also earned internal recognition, as Direct Energy recognized her efforts with a Positively Charged award.
On top of these accomplishments, Hendry also makes time to mentor other public relations staff members on processes and protocols within the company.
App she can't live without: "The Weather Channel app because the weather here in Pittsburgh, Pa., is very unpredictable. It can sometimes be 70 degrees one day and then snowing the next, so I use this app to plan out my outfits in the morning. Getting caught in the rain or snow without the proper attire is a nightmare."

Inspirations in her PR career: "My husband inspires me the most because he always makes me want to be better, both in my career and personally. Not only is he my biggest supporter, but he has an incredible business sense. I'm also inspired by Deirdre Breakenridge, PR/communications professional. She is a significant figure in our industry and I enjoy reading her books and blog for interesting articles and helpful tips."
Back to People To Watch: Rising PR Stars 30 and Under