Authenticity is all the rage these days. According to the social media gurus, you have to be authentic if you want to have followers and likes. The crisis communications experts will tell you that authenticity is key to recovery in a crisis. But there are times when authenticity just doesn't work.
Take the examples of Chip Wilson, CEO of Yoga pant maker Lululemon, and Rob Ford, the allegedly crack-smoking mayor of Toronto. Both have drawn international publicity for their very authentic but totally outrageous comments, with very different consequences. Our conclusion is that authenticity has its place and price depending on the business you are in. Not to repeat a cliché, but the key is knowing and listening to your stakeholders.
For years Chip Wilson has been known for being a businessman sure to generate a good quote or two.
In 2009, he suggested that the advent of the birth control pill in the 1970s was the cause of "the era of divorces." In 2012 he told Business Insider that the reason he chose a brand name with repeated use of the letter "L" was because it was difficult for Japanese people to pronounce. The shtick seemed to work, with the company stock price and sales continuously rising until 2013, when Lululemon faced a product recall because the company's yoga pants were too transparent.
The company blamed the problem on a supplier and recalled the pants. In November complaints again began to grow that the current line of pants was prone to "pilling."
Yet rather than acknowledge any flaw in the product, Wilson blamed women buying too-small pants. "Frankly, some women's bodies just don't actually work [for the yoga pants]," Wilson said on Bloomberg TV's "Street Smart" program.
He added, "It's more really about the rubbing through the thighs, how much pressure is there over a period of time, how much they use it."
It took social media a nanosecond to erupt into outrage, followed by the expected petitions. More important, his comments spooked the company's shareholders. The company's stock price is down 21% since its pre-controversy high.
Rob Ford needs little introduction. He is routinely referred to by the media as "the crack-smoking mayor."
His saga started earlier this year when rumors of a video in which the controversial mayor was caught on film smoking crack started to surface.
When that video was given to the police after months of denial, Ford began a literally breathtaking (on the tape you hear the reporter's surprised intake of breath at the mayor's answer to the question) full-disclosure approach in which he admitted to smoking crack, purchasing the illegal substance and driving under the influence. Since then he's been photographed nearly knocking over a city council woman, hanging out with members of the Hells Angels and in an incoherent drunken tirade.
As the scandal unfolded, one could almost hear the crisis experts telling him that transparency was his only option left.
To a certain extent, the experts were right. One can argue that it worked. Ford continues as Mayor despite being stripped of all of his powers by the City Council.
He is still seen as a hero by many of his constituencies. A recent poll revealed that if he ran again he would still get the support of 22% of Torontonians.
While that might not win him reelection, it does illustrate the point that to some people, as long as you appear "real" and "authentic" they will support you no matter what you do. PRN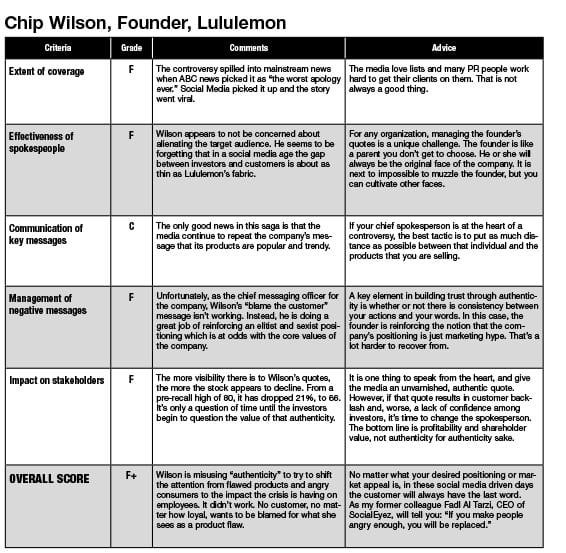 CONTACT: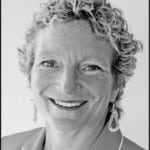 Katie Paine is CEO of Paine Publishing. She can be reached at measurementqueen@gmail.com.
This article originally appeared in the Dec. 9. issue of PR News.