Used properly, social-media platforms can be extremely efficient at uncovering trends, discovering influencers, tracking coverage and building a brand, all things that PR is accountable for. But it takes time to use social media well. That time is the greatest cost related to social media for organizations, whether internal resources or external resources, such as an agency.
But there are other "hard costs" for social media that organizations need to account for related to their social media efforts. Some of those costs can drive efficiency while others can extend the reach and impact of those efforts.
Here are the three categories of "hard costs" related to social media:
▶ Tools and technology. There are dozens of free tools that can help manage multiple social platforms efficiently, discover more about people engaging with social properties or identify conversations that would be relevant to a brand.
Even a small organization should consider paying for a social-media management tool. The costs are minimal, less than $100 a year for some tools, but the benefits in efficiency and tracking are significant. Many have features that enable efficient workflow, post scheduling and creation of performance reports.
Larger organizations or brands should consider enterprise social media tracking tools. These offer access to larger sets of data and can be used to discover trends emerging across platforms that would be relevant to a brand or organization and offer opportunities for engagement.
Additionally, they offer real-time analytics, often with sentiment or brand performance comparison dashboards. The benefit of these analytics is more insights into what is happening to enable better decisions on what to do, where to do it and when to do it on social media.
Finally, the most sophisticated (and expensive) enterprise tools function as social CRM systems, and are ideal for organizations that want to track their social-media efforts right through to sales leads.
While PR pros haven't always been in this area of marketing, it's increasingly a way to get better connected to the C-suite.
▶ Content creation. Developing interesting and useful content is one of the keys to a successful social-media effort. While a tweet can be written by almost anyone, other platforms such as Pinterest, Facebook, Slideshare, FourSquare and YouTube demand content that can be more complicated to create. Infographics, video, photos and audio require additional skills as well as hardware and software.
That might be as simple as a mobile phone with a camera or it might be a SLR camera or a full creative-design software suite. The price range is wide and depends on the subject matter as well as the polish that is desired.
When planning a content-creation budget to support social media, consider what the audience will expect, and what you can afford to deliver.
▶ Advertising and amplification. Whether just starting a social media effort or humming along, advertising on social platforms can be a cost-effective method to ensure messages are reaching the right people. With platforms like Twitter and Facebook, there are simple, do-it-yourself advertising options that require minimal funds.
In some cases, as little as a $100 is enough to dramatically increase the engagement and reach of a post.
And because their advertising promotes existing posts, there is no additional cost for collateral, as with traditional digital advertising. The costs increase when advertising on the more visual platforms, such as YouTube and Pinterest.
As with all advertising, consider the goals before setting a budget. Will the ads be driving sales or is the goal brand awareness through social-media engagement?
The former will cost more than then latter, but advertising for sales can be effective in short bursts, while brand building requires a more sustained effort.
And if you are already paying to advertise on more traditional platforms, such as print or television, there is growing evidence that social media advertising is more effective and is definitely more measureable.
There isn't a formula for calculating the "hard costs" of social media, and they may be as little as a few hundred dollars a year for all three of these elements: tools, content and advertising.
Social media is just another element that is pushing PR pros to develop a "green eyeshade" mindset. PRN
CONTACT: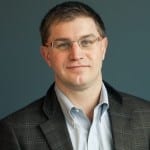 David Patton is VP and editor in chief at Waggener Edstrom. He can be reached at dpatton@waggeneredstrom.com.
This article originally appeared in the Dec. 9, 2013 issue of PR News.