Buckle up. Change in the PR field has been accelerating at a rapid clip in the last several years and 2014 will be no exception. As PR moves closer and closer to the core of strategic marketing, C-level managers increasingly expect PR pros to demonstrate their value and align communications with the organization's overall goals and objectives, financial and otherwise. With 2014 just around the corner PR News queried several senior executives throughout the media, marketing and crisis arenas to get their take on what's going to be top of mind for communicators in 2014.
PR News: What are the biggest challenges next year for communicators regarding how to leverage their social channels?
Jamie DePeau, CMO,
Lincoln Financial Group: The biggest challenges communicators face regarding social channels are a combination of authenticity, relevancy, engagement and measurement…Success has often been measured by numbers alone, and I believe we are learning that that is not necessarily the best success measurement. The right content should lead to higher levels of engagement, translating to consideration and action. The trick moving forward will be finding an effective way to measure that.
PR News: What are some of the trends in store next year from an integrated marketing standpoint?
DePeau: We all use the term "integrated" marketing and yet many still struggle to achieve it. Those organizations that approach the market with an integrated plan across marketing, communication and social media truly hold a competitive advantage. I see many firms that integrate within their own area of specialty, but are not yet approaching the market in coordination across the aisle.
PR News: What should be the priorities for PR pros and communicators who need to better demonstrate PR's value to the C-suite?
DePeau: From my own experience, how you demonstrate the value of communications to your organization is based on the company, its business strategy and its culture. We all know the different value measurement tools, but truly understanding what is valued in your own organization is the key to successfully demonstrating the value of your craft.
PR News: As they plan for the New Year how can PR pros have a bigger effect on enhancing brand reputation?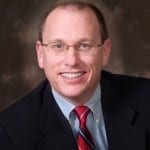 David Johnson, CEO, Strategic Vision: There are numerous ways that PR pros can have a bigger effect on enhancing brand reputation. One is working with the brand in ensuring that what the brand promises consumers is definitively defined and something that the brand can live up to. Next is ensuring that there is consistency in messaging. PR professionals need to ensure that the brand message is consistent and does not waver.
Another and important way a PR professional can enhance a brand's reputation and standing is when targeting the media, adopt the "slow" PR approach. Learn about the journalists, what their tastes are, their writing style and social media preferences rather than just the mass email blast that reaches journalists who don't even report on anything remotely related to the brand.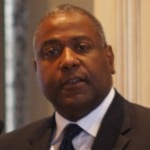 Mike Paul, president and senior counselor, MGP & Associates PR: PR pros can have a bigger effect on enhancing brand reputation by first earning a seat at the decision-making table among other C-suite executives. As I am in crisis, C-suite and board meetings counseling global clients, I still see many CCOs and competing PR executives not invited to the table. Second, PR executives need to grow their skill set in marketing, advertising, content management, social media and Big Data.
PR News: As PR pros get into more strategic marketing, how can they better wed brand reputation to corporate reputation?
Johnson: PR professionals must ensure that brand strategies are closely aligned with the business strategy and corporate reputation. More than anything, we as PR pros must be aligning marketing and communications strategies around the overall business communications business plan. A strong brand identity and reputation enhances a corporate reputation.
Paul: They can best wed brand reputation to corporate reputation by being truly authentic themselves with greater morality in decision making and stronger ethics in all strategies and behaviors. PR pros need to speak up for honesty and integrity in brand and corporate decision-making versus a focus on developing other skill sets before they master the basics for all consultants: the ability to build trust through an excellent track record of honest advice and behavior.
PR News: Where do you think the pendulum will swing in 2014 for PR measurement ROI?
Mark Weiner, CEO, PRIME Research Americas: As the emphasis shifts from "speed" to "accuracy" and "actionable insights" in 2014, we will experience the third wave of media measurement in public relations. The first wave relied solely on human coding and analysis, which was slow but accurate and insightful. The second wave focused on real-time analytics in exchange for insights, content relevancy and data accuracy. The third wave recognizes the need for both: the consistency and speed of technology married to the accuracy, insights and guidance provided only by human expertise.
PR News: What do you think are some of the fundamental stumbling blocks to developing PR ROI that communicators need to address in 2014?
Weiner: The biggest obstacle to addressing public relations "return-on-investment" is the inconsistency with which practitioners define "ROI." Generally speaking, it is achieved by either generating revenues and profits; avoiding catastrophic costs through quality counsel or by uncovering efficiencies by doing more with less and for less. The first two can be difficult to quantify while the third is commonly practiced but not typically recognized as part of the ROI equation. PRN
CONTACT:
Jamie DePeau, Jamie DePeau@lfg.com; David Johnson, djohnson@strategicvision.biz; Mike Paul, mpaul@mgppr.com; Mark Weiner, weiner@prime-research.com.
 This article originally appeared in the Dec. 9, 2013 issue of PR News.