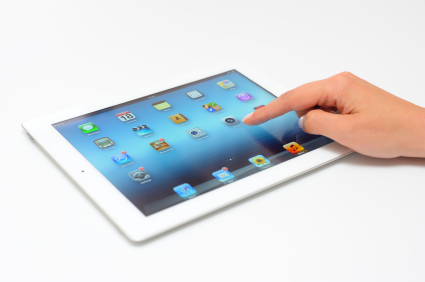 For PR pros looking to put their own brand (or their client's) in the news cycle, it's important to know just how readers are consuming their news. New data from the Pew Research Center's Project for Excellence in Journalism finds that the number of people consuming news on a daily basis through smartphones and tablets is on the rise, with more than a third of the 9,513 adults surveyed report getting news daily on tablets and smartphones.
There are more male tablet owners (43%) consume news daily on their device compared to female tablet owners (32%), the study says. This holds true for smartphone news consumption, with about 41% compared with 30% among women.
Does this mean that news and content providers must release their own tablet and smartphone apps? Not necessarily. Roughly 60% of tablet and smartphone news users mostly use the browser for reading news while about a quarter mostly uses apps, with the remainder being mixed.
Tablet growth and adoption is soaring, but it's still having a rough ride as a revenue-generator for media companies. On Dec. 3, Rupert Murdoch's News Corp. shuttered "The Daily," its iPad-only digital newspaper publication, less than two years after it launched.
One takeaway from the research is that both publishers and their readers crave video on tablets: 65% of men under the age of 50 watch news videos; 50% of women in that same age range. While PR pros may not spearhead launching their brand's own app (yet), they should be using a multimedia news release with video over the standard press release. By doing so, they can capitalize on the multimedia capabilities of both smart phones and iPads, which is exactly what news publishers are aiming to do.
Follow Bill Miltenberg: @bmiltenberg