As PR managers prepare for the fourth quarter and early 2015, they're creating new and innovative programs designed to leverage both social media channels and digital PR. Yet altering pricing models remains decidedly below the radar. Despite the dramatic and ongoing changes in PR services, many agencies are sticking with the traditional retainer model. Agencies don't want to upset the apple cart. They don't seem to be getting much pressure from their clients either, who after all are paying the freight. But that's generating some conversation.
"PR is being progressive and creative with new ideas and adapting to changes in the marketplace, but it's not being progressive on how it charges for new services," said Robb Henshaw, VP of marketing and communications at inPowered, a content marketing platform whose clients include Walt Disney Co., Ford Motor Co. and Samsung.
In January Henshaw—with the blessing of his CEO—severed relations with the PR agency inPowered had been using been using since early 2013. Part of the problem: the agency's pricing model was woefully inflexible. He would not name the agency.
"For most PR agencies, today's pricing models are totally out of whack," Henshaw said. "The vast majority [of agencies] still want to lock in a three-to-six month commitment from the client, without any commitment from the agency regarding performance. In any other industry, if you were asked for that kind of budget upfront, without performance, the person would tell you to go jump off a bridge."
Since inPowered took PR in-house the company has garnered 20x better results with its communications—and saved the $25,000 monthly agency fee, to boot, according to Henshaw. He stressed that inPowered will most likely reengage agencies sometime in 2015, but will only accept RFPs from those firms that offer a performance-based pricing model.
"More and more VPs of communication and marketing are holding out for the true PR partner, which is invested in the success of the client," Henshaw said. "It's got to start with the brand side saying, 'I won't work with agencies that have an antiquated retainer model.'"
Although changes in pricing models are still on the fringe, there is some movement.
In late August, Illinois renewed its contract with FleishmanHillard to handle promotion of Get Covered Illinois (to expand health insurance coverage as part of the Affordable Care Act), according to the Associated Press.
The $25.6 million contract with FleishmanHillard includes tighter controls over who gets paid at the highest rate of $282 per hour, AP said, adding that the first-year contract drew criticism for its hourly rates, which far exceeded contracts other states signed for similar work.
"It's quickly becoming less about structured fees, with a fixed budget, and more in favor of creating a more flexible approach that best syncs up with the clients' business needs," said Alan Marcus, New York office lead for SHIFT Communications.
Marcus recommended two tips for how PR agencies can be more flexible with pricing and develop more creative budgeting for clients:
▶ Create a financial planning calendar. Depending on the client's financials you might offer a lower rate for a few months, which the client agrees will get bumped up at a later date once the top and bottom lines look healthier. "You have to show empathy for the client's spreadsheet," Marcus said.
▶ Partner with the client to think about mutually appealing financial incentives. In light of a constantly changing marketplace, don't paint your agency into a corner regarding pricing. The first three months of the relationship may require one type of pricing model (such as a fixed project fee for planning) while the next three months may require a different model, one that is perhaps more dependent on tangible earned media results.
Being more flexible with pricing models should benefit both sides of the table and enhance the relationship.
"The ability to empathize with clients' business needs and business cycles shows you have a deeper understanding of their business overall," Marcus said, adding that financial planning is a growing part of the conversation with his clients. "That's where the real thinking comes in; there's more strategy involved, especially when you have to look at budgets on a shorter-term basis."
Of course, when it comes to PR pricing a lot depends on the size of the agency and the type of client. The vagaries of the economy also come into play.
"We'll negotiate fee-for-service and spend a ton of time meeting with clients, discussing the scope of the campaign, the deliverables, how we'll be measured and the fee," said Helene Solomon, CEO of Solomon McCown & Co. (SM&), adding that she's not getting requests right now from clients for more flexible pricing. "It's very precise deliverables, but at the end of the day, it's still fee-for-service."
Solomon is flexible with the fee-for-service model—to a point. "If there's a change in the business we'll reevaluate the scope of what we're doing for that client," she said.
Sidebar: If You Pay Peanuts You Get Monkeys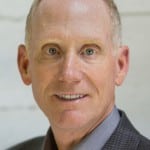 Procurement exists for one purpose: to ensure the organization receives maximum value from consultants, suppliers and vendors. Unfortunately, many clients and a few PR agency principals define value as downward pressure on agency compensation through securing the lowest possible price for services. Here are a few ways to boost the value for both the agency and the client:
▶ Collaborate with your PR firm on the most fair, equitable compensatio n. There are several different ways to invoice PR fees. First, there's the fixed retainer fee, usually invoiced monthly in advance for a planned scope of work (SOW) and estimated fees. Fixed retainers make it easy to forecast expenses for clients, but tough for agencies that go above and beyond. Second, there's a project fee that has one or more identifiable projects within a defined time frame. Project fees are capped based on the agreed upon SOW. If that scope changes, most agencies present a revised one reflecting the change in fees. Third, the most common form of agency compensation is hourly billing. For publicly traded companies that need to accrue expenses in the period they are incurred, hourly billing is the most transparent form of compensation. However, it takes diligence for the agency to forecast, and for the client to manage month to month.
▶ Don't let incentive comp become a disincentive for PR firms. Despite everyone's best intentions, incentive fees are rare. The few such arrangements we've struck have put a portion of our profit at risk if we underperform against agreed-upon metrics, with the incentive of additional fee to over perform.
▶ The underlying assumptions of agency fees. Whatever the fee arrangement, billing rates are established based on three basic parts: cost of people, overhead and profit margin. Cost of people refers to salary and related expenses (benefits, payroll taxes) for professionals billing time to clients. Generally, the more experienced the worker, the greater their value to the firm and its clients. That's why senior-level people who get it right the first time, get it done fast and achieve bigger results are better compensated and have higher billing rates.
This sidebar was written by Doug Spong, founder and president of Spong (with offices in Minneapolis and New York.) He can be reached at doug.spong@spongpr.com.
CONTACT:
Robb Henshaw, robb.henshaw@inpwrd.com; Alan Marcus, amarcus@shiftcomm.com; Helene Solomon, hsolomon@solomonmccown.com.
This article originally appeared in the September 8, 2014 issue of PR News. Read more subscriber-only content by becoming a PR News subscriber today.