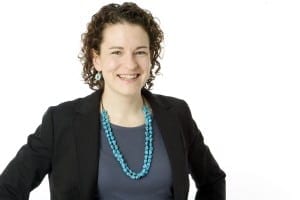 The social land grab that started like a California gold rush has morphed into a long-term battle over digital manifest destiny. PR practitioners were among the first participants in the conversation about social tools and platforms. Yet for a decade now, PR has woefully under-articulated its case for taking the lead role in driving social channel strategy.
The reasons are rife. For example, PR had less "native" exposure to the metrics of online advertising—giving media players and digital ad shops a leg up in the social ROI conversation.
And while CMOs claim to be "agnostic" when it comes to great ideas for better engagement, many remain advertising-centric (understandable, since ad spend is still the largest marketing line item for many organizations). And, yes, some PR pros were slow to come to the social table.
As a field, PR has rapidly ascended the curve on social, to where we now drive the leading edge. The multi-channel, multi-message nature of our work is perfectly suited to engaging heavily fragmented audiences.
We have long partnered across organizations, and innately understand how operations, customer service, legal and every other department impacts a customer's total experience with a brand.
To make the case for PR's leadership in social, we must clearly articulate significant points of differentiation between our approach and those of other disciplines.
Part of PR's challenge is our respect for nuance and getting the details right. In this case, a broad-brush is needed to underscore distinctions in how we approach this space.
▶ PR versus marketing and promotion. Enough time has passed that we know how brands are using social media. For the most part, social media is not the big lever to push products.
Coca-Cola drove a flurry of discussion when it released findings demonstrating no sales increase from online buzz. Does this mean social media is pointless? Coke execs would certainly not agree.
Social media is crucial in increasing brand awareness and direct connections with customers.
Both are huge factors in building the value of a company and loyalty among current users.
PR is uniquely situated to use multiple messages to help build a solid, consistent brand voice; not to mention our ability to connect with those whom the brand has let down.
▶ PR versus advertising. I would never claim that ad agencies don't "get" social. That would be an insult to the sector's incredible range of capabilities and creativity. But we've had a ringside seat partnering on social with scores of ad agencies, large and small, for our clients.
Time and again, we've seen the same thing. Advertising continues to be "campaign-driven" when it comes to social channels. They live in the traditional context of how ad work is planned, budgeted and developed. And they remain overly "siloed" between creative versus account versus media staff.
When a major campaign is launched, broadcast is often still the flagship—with social strategy subsumed in supporting campaign messaging. Is this a bad thing? Not necessarily. But the opportunity for tone deafness is huge.
We've been told on more than one occasion that a certain line of discussion on Facebook, for example, would be "off campaign message." I'm sorry, but tell that to the consumers actually posting and commenting.
▶ PR versus digital. Digital skill sets, professional and agencies, are varied and vast. But there is one common area for concern: Digital shops can be overly boxed in by the context and metrics of online advertising. Measurement is key. No one questions this.
But just because we can track a metric online does not mean that the metric is either interesting or relevant. The brand-building aspect of social is huge, and devilishly difficult to measure.
Views, visits, clicks, new versus returns, "likes" and shares don't cut it. PR pros are deep into this issue, and will continue to explore new ways of understanding social media's impact. But we cannot let the online "media" side of the marketing equation set the stage for us.
It's worth being bold in making our case. Our industry has the knowledge and sensibilities to address the breadth of our digital landscape.
Not only will this benefit our organizations and clients, it will provide a wealth of new opportunities for those in, and entering, the PR field.
Anne Green is president-CEO of CooperKatz & Co. Inc. She can be reached at AGreen@Cooperkatz.com.
This article appeared in the August 26 issue of PR News. Subscribe to PR News today to receive weekly comprehensive coverage of the most fundamental PR topics from visual storytelling to crisis management to media training.