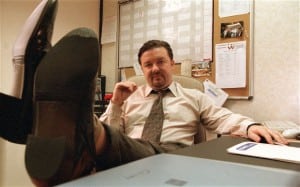 If you manage people in the workplace, it's very possible you're focused more on the strengths and weaknesses of individual staff members and their productivity, and less on your own management style. Looking out instead of within is a human trait, and certainly less painful.
We asked PR News' social media followers to share what they deem to be the defining characteristics of great bosses. The most common theme was the practice of showing appreciation. As one PR pro so aptly put it, great bosses follow the Golden Rule.
The first tip in this list is paramount. Leo Durocher might have said "nice guys finish last," but even Leo the Lip came in last place one season.
Be kind and genuine.
Be a good listener.
Keep learning.
Make team members feel like they can come to you about anything.
The Golden Rule applies even in PR. Show appreciation for hard work.
Don't micromanage. It can hinder people from taking initiative and moving beyond their set roles.
Hire smart people and don't let yourself feel threatened by them. Remember that the better they are, the better you look.
Follow up on each person's progress—encourage them to get better at what they do.
Be there to find solutions, not hand off problems.
Take the time to learn what your team members do best and enjoy doing, then leverage that talent and enthusiasm.
Read and memorize the "The No A**hole Rule: Building a Civilized Workplace and Surviving One That Isn't," by Robert I. Sutton.
Stay focused on your mission and don't sweat the small stuff.
Don't manage everyone the same way. Each person is at a different level of development and commitment. Customize your management style.
Surprise team members with the little things, like cleaning the snow off someone's car.
Sharpen your management skills at PR News' Feb. 27 Leadership Strategies for Communicators workshop in New York.
Follow Steve Goldstein on Twitter: @SGoldsteinAI