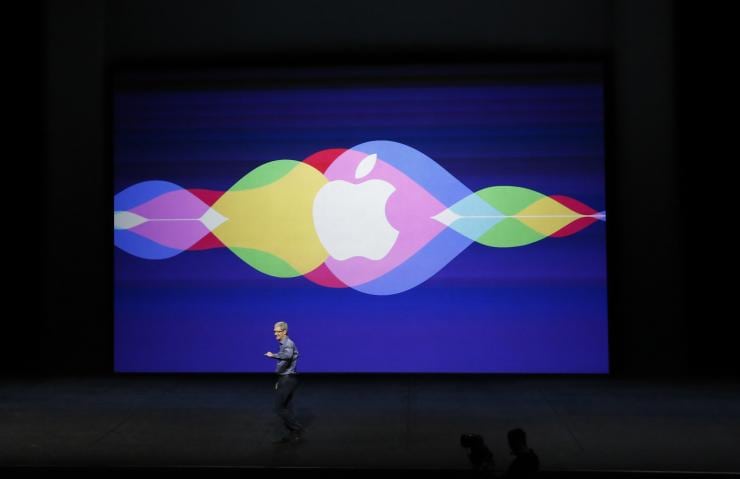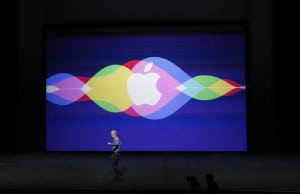 On Steve Jobs' absurd list of career achievements is turning Apple's product announcements into live theater productions that draw worldwide attention, as well as simultaneous reviews and commenting. Apple's late co-founder and CEO was the star of his company's live events, with the iPod, iPhone and iPad playing second fiddle roles. These supporting characters were—and are—attractive and powerful gadgets, but it was Jobs' intense presence set against an iconographic darkened stage that enhanced the brand's religious feel.
Tim Cook, Apple's current CEO, has institutionalized Jobs' theatrical flair and style. At today's two-hour-plus "Apple Special Event," which streamed live from San Francisco's Bill Graham Civic Auditorium, Cook served as the master of ceremonies, stalking the darkened stage with intensity, handing over the clicker to a series of product line chiefs, each one—usually male, with an untucked shirt—praising the "profound innovation and advancement" of the latest versions of the Apple Watch, iPad, Apple TV and iPhone, and of the new Apple Pencil for the iPad.
Apple's live events continue to be powerful communications vehicles, even without Jobs' charisma and celebrity. Most brands don't—OK, make that no brands—have the built-in interest Apple commands, but that doesn't mean they can't learn from Apple's success with live events. Among the presentation stylistic decisions that are there for the copying:
The courage to live stream product announcements and invite the world—Apple knows full well that each product announcement is getting critiqued online in the moment. That's what's known as free publicity.
Untold hours of rehearsal time—So much can go wrong at product demonstrations. The technology can fail, the speaker can lose his or her way and melt down. This just doesn't happen often at Apple's live events. You never see the presenters sweat.
A live, enthusiastic but well-trained audience—Apple's presenters feed on the audience's energy. This is a technique that was used by Frank Sinatra at his record dates—he always had a small live audience in the studio to keep him on his game.
A cathedral-like atmosphere—The main theatrical elements are the solo speaker and dark backdrop, with the video screen behind the speaker functioning like a stained glass window. It works for preachers, and it works for Apple.
An oft-repeated word that delivers a focused message—Aside from the Apple Pencil, nothing astoundingly new was introduced today. Instead, presenters repeated the word "advanced" frequently. The message: Yes, Apple has its imitators, but you can always depend on its products to be on the vanguard of computer technology.
Good timing—The week kicked off by Labor Day is the beginning of the holiday gift-giving season. Let the games begin.
Follow Steve Goldstein: @SGoldsteinAI