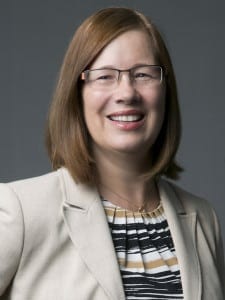 PR and marketing execs increasingly are being asked to demonstrate the ROI of their activities. Yet with such disparate metrics, the challenge of providing a holistic view of PR is more complex than ever, even with the vast number of tools now available to the profession. Before we get into the best way of providing a holistic view of PR, first let's focus on objectives. This might sound fairly basic but, time and again, I find that PR pros struggle to articulate objectives in a meaningful way. Business goals need to be translated into communications objectives that are specific, achievable, realistic and, most important, can be measured for the long haul.
Communications objectives serve business objectives. Research helps inform the planning of campaigns, and measurement (with analysis throughout the campaign) can assist with course adjustments, as well as demonstrate results to date.
Objectives define what needs to be measured, and that, in turn, dictates the best approach. Ideally, measurement should be outcome-focused.
The Institute for Public Relations' Dictionary of Public Relations Measurement and Research defines outcomes as:
Quantifiable changes in awareness, knowledge, attitude, opinion, and behavior levels that occur as a result of a public relations program or campaign; an effect, consequence, or impact of a set or program of communication activities or products, and may be either short-term (immediate) or long term.
PR pros are taking a more integrated yet focused approach. Using automated systems or a human approach need not be either/or but, rather, a dual effort recognizing the value of big data, while appreciating the sophistication and accuracy of human analysis.
When thinking holistically, we are not just considering media, be it traditional or social, but rather the blending of both to show cause and effect, along with web analytics and sometimes survey research.
This can be linked to sales, stock price and other data to show the bigger picture.
Here are three tips for thinking holistically:
• Define the measurement proof points from the outset. They may extend beyond measuring media and can be a great way for demonstrating success.
• Break down the silos in your organization and find out what relevant data is available in other areas. Make data your best friend.
• Have your own benchmarks so that you can track change over time for communications but be creative in bringing in other relevant data points.
As storytellers, data should provide the proof points around our story. While we recognize our various audiences' appetite for numbers, we must place a greater emphasis on their interpretation.
Here, again we can look at the big picture and the detail.
• Whether you are doing your own measurement or using someone else, you hold some of the story. Use that for the added value of the interpretation.
• Remember that sometimes you can spend as much time keeping a story out of the news or lowering its impact as you do promoting another one.
• Mine the data and be curious to go beyond what is working and what is not. Take it beyond 'so what' and move to the 'and therefore.'
It is the insight that elevates measurement and shows what is working, what needs to change, what we are learning and how we can do better next time.
We should not limit ourselves to media metrics, be they traditional or social, but must also draw on other types of research and data, demonstrating consistency and transparency throughout.
To ensure that we do not operate in a vacuum, we can draw from other types of research.
Here are some examples:
• Influencer mapping and media list development to improve our targeting with the people and media that matter most to our business
• Web analytics to determine patterns in web traffic
• Competitor landscape analysis that goes beyond media and considers websites, press releases, spokespeople, frequency of engagement through social properties, etc.
The elusive ROI will continue to be a challenge for many of our initiatives and it can be hard to place a financial value on some of our activities.
However, with robust measurement and analysis, we can identify the wins and deliver insight to inform future decisions.
We have standards to guide our measurement, tools to help us track and measure and the experience to see not only the trees that matter but also the forest.
CONTACT:
Pauline Draper-Watts is executive VP of Edelman Berland's U.S. Communications and Measurement Analytics group. She can be reached pauline.draper-watts@edelmanberland.com
This article originally appeared in the April 20, 2015 issue of PR News. Read more subscriber-only content by becoming a PR News subscriber today.