PR titan Jack Felton, who launched the Institute for Public Relations Research and was a mentor to many of today's top PR measurement experts, died earlier this month. He was 84.
Felton was a lion in the PR field, particularly with regard to elevating measurement as a PR discipline. He was a senior PR manager at three Fortune 500 companies, including United Steel, Interstate Brands and McCormick Spice Co., where he served as corporate VP of Communications. He also led the Public Relations Society of America (PRSA) in 1985 and 1986.
After retiring in 1995 he was named Freedom Forum Distinguished Professor at the University of Florida and then assumed leadership of the Institute for PR Research and Education at the university.
Felton captured nearly every PR award, including the Arthur W. Page Distinguished Service Award in 2002; the Alexander Hamilton Medal from the Institute of PR in 2004 and, in 2006, the Institute named its Golden Rule Scholarship Award for Felton.
For a memoriam to Felton, we gathered some thoughts about his impact on the PR profession from some of the members of PR News' Measurement Hall of Fame.
***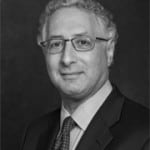 David Michaelson, managing director of Teneo Strategy
I can talk about Jack as a dear friend and mentor, but there is something much bigger about him. Jack had one of the most stellar careers in corporate communications. But, it is his service to the profession that sets Jack apart from all of the other giants in our field. Simply put, Jack Felton is the reason why measurement is on our agendas today.
Jack was also the only individual to twice serve as president of the PRSA. It was in retirement, however, where Jack transformed our industry. As president and CEO of the Institute for Public Relations, Jack brought to the forefront in the minds of the leaders of our profession that measurement and evaluation were critical in the advancement of our industry.
A key part of that legacy was his formation of the Commission on Public Relation Measurement and Evaluation. The Commission has been responsible for the publication of the critical thought pieces on this subject and it is where the concept of standardized measures for public relations and corporate communication germinated.
Katie Paine, CMO, News Group International
I heard the news of Jack Felton's passing just as the New Hampshire media was full of tributes on the ten year anniversary of the "death" of the Old Man of the Mountains, a granite outcropping that had served for centuries as a symbol of New Hampshire's character.My first thought was that the world of PR Measurement had lost its "Old Man of the Mountains." But Jack was so much more than just a symbol. He was the foundation of PR measurement.
I met Jack at a PRSA conference in St. Louis, where he gathered a few of us together and asked "Why can't we agree upon a standard for measuring PR?" . That question proved to be the launch pad for the IPR Measurement Commission and, ultimately, an industrywide effort to establish agreed upon standards and best practices for PR Measurement. As it happens, I write this just as the work of The Conclave is finishing up its efforts on Social Media Measurement Standards.
Jack leaves a huge legacy of family, stories, friendship and ideas. But, to me, his most enduring legacy will that we will be able to finally answer that question that he posed to us all those years ago in St. Louis. "Yes Jack, in fact, we can agree on PR Measurement Standards."
Don W. Stacks, Ph.D., Professor of Public Relations, University of Miami School of Communications
Jack was a leader in the movement to produce valid and reliable measures of public relations activity. He had a motto that went something like, "Find the best people to do what you need, find ways to fund those people, and stay out of their way."
Jack was instrumental in getting me to write the Primer of Public Relations Research and my co-authored (with David Michaelson) "A Practitioner's Guide to Public Relations Research, Measurement, and Evaluation."
Jack served as a mentor to many, myself included. I doubt I'd be where I am now in the profession if it weren't for his advice, encouragement and backing.
Mark Weiner, CEO of PRIME Research
Beyond his deserved reputation as a champion for public relations, an advocate for PR research and a mentor to all, Jack Felton possessed the rare gift of building instant relationships. To all who knew Jack, each would identify him as "a good and caring friend" whether their acquaintance spanned 30 minutes or 30 years.
Jack was an accomplished editor, playwright and raconteur but if I assumed to pinpoint the key to his many successes, I'd speculate that Jack Felton appreciated the importance of and embodied the virtues of "good relations" throughout his personal and professional lives. All of us who were made to feel special by our friendship with Jack miss him greatly, but remember him most vividly.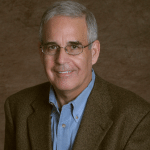 Donald K. Wright, Ph.D., Harold Burson Professor and Chair in Public Relations, College of Communication, Boston University
There are two main things that distinguished Jack Felton from most of his peers (i.e., senior-level corporate public relations officers at major companies). One of these was Jack's involvement in the various professional societies of our field. While it is not uncommon for these senior-level people to be active in the Arthur W. Page Society and the Seminar, Jack went well beyond that. He is the only person ever to serve two terms as President (now Chair) of PRSA.
He was so active in IPRA over the years the organization made him a Member Emeritus. He also was extremely active in IPR not only as President and CEO for a decade but also as a dedicated contributor long before he started running the organization. He gave more time to research and education than most and was a board member of the International Public Relations Research Conference (IPRRC) the nation's only academic conference focusing only on public relations scholarship.
In spite of all of the things mentioned above, Jack's greatest contribution to public relations was the role he played as the catalyst to get people in our field talking about the importance of research, measurement and evaluation. He did this in many ways but most uniquely by creating a Commission on Public Relations Measurement and Evaluation through IPR that really has moved the measurement needle for our field not only in the U.S. but also overseas.