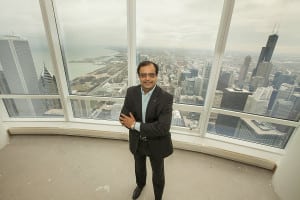 Chicago's most talked-about addition to its famed skyline, the Trump International Hotel & Tower, has been the subject of countless stories since it was completed in 2009. In December 2014, after five years on the market, the 89-floor, 14,000-square-foot penthouse was sold to under-the-radar Chicago-based entrepreneur Sanjay Shah. Mr. Shah retained PR agency Henson Consulting (HC) to create and implement a strategic approach to leverage his purchase and, at the same time, raise the visibility of his software company, Vistex Inc., within the global technology sector.
"I knew this particular property would generate a lot of media curiosity about me and my company, Vistex," Shah said. "I wanted to ensure that the media coverage of this historic real estate transaction did not focus simply on the purchase price or the negotiation process with the Trump Organization, but, instead allowed me to share my story of achieving the American dream."
THE GOALS
With an original listing price of $32 million, Shah's purchase of the penthouse was bound to raise a few eyebrows, especially with a powerful name like the Trump Organization in play.
Following two years of negotiations, Shah purchased the luxury property for $17 million in cash.
Once the deal closed Henson Consulting proceeded to shape the media focus, emphasizing Shah's American success story rather than the purchase price.
The HC team worked with Shah to prioritize key media messages that were communicated in all press materials, quotes and interviews and develop a Q&A document to address media inquiries.
The announcement's biggest challenge was generating international media coverage. Without a powerful worldwide headline to extend the news beyond domestic markets HC revisited its strategy and crafted a variety of pitches focused on different elements of the announcement to pursue coverage internationally.
More specifically, a priority for Shah was garnering media coverage in his home country of India.
With only one U.S.-based correspondent, for The Times of India, patience and persistence were key to securing the coveted hometown placement for the Indian-born Shah.
THE EXECUTION
In the weeks prior to the announcement, HC built a multimedia press kit to distribute via the international business wire to complement the story and encourage broadcast coverage on the closing date.
The kit included video footage of the property, interior and exterior photos of the building and the Vistex Inc. offices. It also featured high-resolution images of Shaw both at the Vistex Inc. headquarters and inside the penthouse, as well as sound bites from Shah describing his achievement of the American dream.
HC also designed a Vistex Inc. company timeline to include in the multimedia release and illustrate Shah's road to success.
To help achieve international publicity goals, press materials were translated into Hindi and German.
HC decided to execute a "one-two" media punch: make an initial publicity splash and then sustain media interest following the initial coverage.
The HC team was able to accomplish this by selecting a key reporter at the Chicago Tribune for an exclusive interview with Shah immediately following the closing of the property but before the public announcement.
HC gave the reporter an hour lead time before pushing the multimedia release across the global wire service.
"We worked with Tribune columnist, Melissa Harris, in the past, so she immediately came to mind when we decided to focus the story exclusively on Sanjay Shah's entrepreneurial journey," said Kathleen Henson, CEO of Henson Consulting. "Her attention to detail in conducting CEO profiles made her the right strategic choice."
After the Tribune story hit, the multimedia release was made more widely available.
The HC team began pitching Shah's purchase to Chicago media venues, including WGN TV/WGN Radio, Crain's Chicago Business, Chicago Sun-Times and the Chicago-based bureaus of national outlets, including AP, ABC and NBC.
Between the evening of the closing on Dec. 8 and the following morning, HC facilitated more than one dozen broadcast and radio interviews with Shah.
Several international media outlets picked up the release via the wire, but securing a unique, in-depth story was more challenging.
The HC team was in contact with several reporters at The Times of India, who directed the agency to their Washington D.C.-based correspondent.
The HC team contacted the correspondent on the evening of Dec. 9. He said he was very interested in Shah's life story and achievements, but could not justify a standalone piece without a larger story hook.
In the following weeks, HC shared the real estate, entrepreneur and business story angles, but the feedback was consistent: the story is great and he wants to cover it, but he still needed a better hook.
Weeks later, the door opened for Shah's story when Bobby Jindal, the Republican Governor of Louisiana, who is of Indian descent, made controversial remarks concerning heritage.
HC's media contact found the hook he was looking for: Because the news of Gov. Jindal was circulating, and there was media attention focusing on Americans of Indian descent, The Times of India reporter found Mr. Shah's story timely and relevant.
A full feature on Sanjay Shah and his purchase of the Trump Tower penthouse was published in The Times of India.
Beyond the initial announcement, the HC team consistently strategized and evaluated the most effective way to continue the buzz surrounding Shah and the penthouse purchase.
Multiple pitches tailored to specific facets of the story were sent to specialized and trade media in the weeks following the announcement, including but not limited to business, real estate, entrepreneur-profile and luxury lifestyle publications.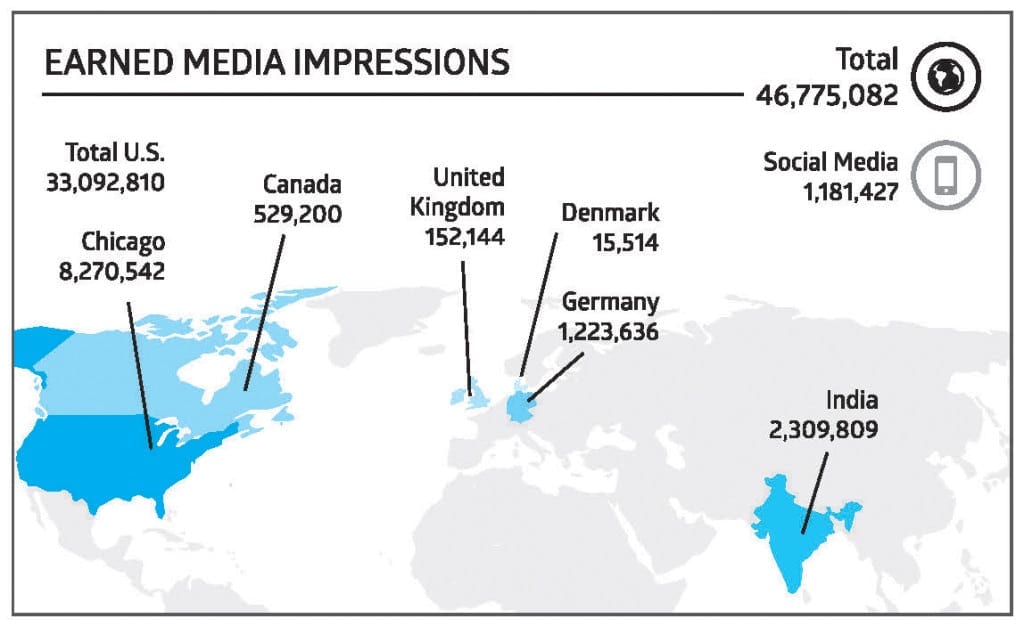 THE RESULTS
In just two months HC secured more than 200 million earned media impressions on behalf of Sanjay Shah and Vistex Inc.
Stories about Shah ran in key media outlets such as ABC World News, Chicago Tribune, Crain's Chicago Business, Good Morning America, Huffington Post India. Nightline, The Times of India and TODAY.com.
A successful media relations strategy yielded widespread local coverage in all of the top media outlets in Chicago, while the announcement generated more than 300 stories during the media campaign's timeframe.
"Through strong media relationships, creative pitch angles and diligent round-the-clock effort," Shah said.
He added: "We were incredibly successful in leveraging the media's curiosity with my real estate purchase to further showcase my story about building Vistex into a global leader in the technology industry."
(Megan Reidy, account manager at Henson Consulting, wrote this article. She can be reached at megan@hensonconsulting.com.)
Sidebar: Tips for Pitching Overseas Media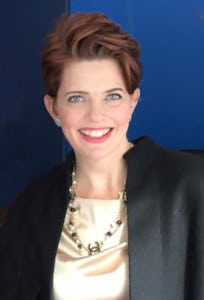 Gaining international media coverage requires a slightly different approach than a standard pitch to local and national media. Depending on the story, building relationships with press outlets abroad can be challenging without knowledge of their media landscape. Below are a few tips to help you gain traction for your worldwide media effort.
▶ Be available. PR is a 24/7 job. This especially comes into play when you're pitching media in different time zones, so make sure you are prepared to field questions at any time. Out to dinner? Keep your notes or release in your purse or computer bag for quick access. If you lack the answers a reporter requires and you must get back to him/her, be sure to know the time difference off the top of your head so you can quickly suggest a different time to connect.
▶ Find a universal connection. You might find yourself talking to a reporter who speaks a different language, experiences a different culture or doesn't understand your objective. To build strong rapport and establish a connection, find a universal topic to break the ice, like family. As a mother of five, I always try to find common ground with reporters by identifying with other working parents. I would say I have a 90 percent success rate with that particular tactic.
▶ Adapt. Telling a story in the international sphere requires PR pros to be flexible and adapt quickly. Stay informed about what is happening in the industry your story relates to, and be careful to make sure no other news is overshadowing your announcement.
(Kathleen Henson, founder and CEO of Henson Consulting, wrote this sidebar. She can be reached at kathleen@hensonconsulting.com)
This article originally appeared in the March 9, 2015 issue of PR News. Read more subscriber-only content by becoming a PR News subscriber today.