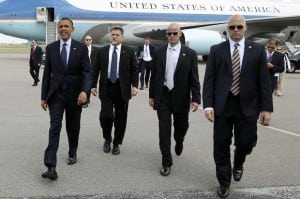 Earlier this month Joseph Clancy took charge of the U.S. Secret Service on an interim basis following a series of security lapses that led to the resignation of Julia Pierson as director of the government agency. Clancy will try and start to right the ship while a search for a permanent successor is conducted. But that's not the only thing the Secret Service is searching for. In May the service started accepting RFPs from communications firms to help the agency learn how to handle media attention. (The selection process is ongoing.) But the move was decidedly long overdue.
The agency has been hammered by the media since 2009 because of the string of embarrassing security breaches that have put the agency's credibility in jeopardy. The latest episode happened September 19, when an armed intruder jumped over the White House fence and ran into the residence. That was preceded by the service allowing an armed felon to ride on an elevator with President Obama.
In 2009, a couple of uninvited guests crashed a state dinner. The most notorious incident was in 2012, when several Secret Service agents conducting advance work in Columbia for a summit meeting there were recalled after being accused of hiring prostitutes and bringing them back to their hotel.
That episode cost Pierson's predecessor—Mark Sullivan—his job. Now Pierson—the first woman to run the agency in its 149-year history—also has been felled by scandal at the department.
"Someone must have known this was coming before it blew up in their face," said Deb Hileman, president-CEO of the Institute of Crisis Management (ICM), who pointed to ongoing ICM research showing that two-thirds of organizational crises are both predictable and preventable. "If these issues had been addressed back in 2009, the Secret Service wouldn't be having a crisis today."
LONG-TERM FIX
Perhaps it's a case of hubris. Or, despite an unsettling number of embarrassing incidents, a strongly held belief among the powers that be at the Secret Service that the agency was made of Teflon.
In most every case, that attitude from the leadership eventually will result in a mess that PR will have to help mop up.
"This was very much an internal cultural issue," said a senior PR executive who requested anonymity. "The string of back-to-back incidents put it over the edge. Part of it is the media landscape. Everyone is under a microscope. Some of these stories may not have even been news 20 years ago. The resignation is a start, but its problems go much deeper."
Communicators will play a key role in helping the Secret Service to rehabilitate its image and rebuild trust with the American public, a process that will most likely take years.
"PR can provide a lot of the definition," in the rehabilitation, Hileman said. "If PR has a seat at the table it can influence how the organization addresses the crisis management planning and create an early-warning system."
However, PR can swing into action only after reforms are put in place.
"When something is fundamentally broken, communications alone can't fix it," said Matt Wagner, U.S. regional chair, Public Affairs and general manager of Edelman's Washington, D.C. office. "Once leaders decide how they plan to fix a problem, then communications can help explain those plans and rebuild trust."
He added that when brands and organizations face a particularly severe crisis, "a lot of people look to the PR team first before they have decided how to fix the problems. But communication has to follow real action and changes in policy."
The Secret Service is already operating at a reputational deficit. Trust in the U.S. government declined to 37 percent this year, from 53 percent in 2013, according to the 2014 Edelman Trust Barometer.
The now-tarnished agency faces a daunting task. Depending on how it moves forward, PR can help shape its story. "Everything [the Secret Service does] is based on trust," Wagner said. "These are the people who protect the president and his family, so the stakes couldn't be higher. Moving forward, open, honest communication will be critical."
Sidebar: 3 PR Tips for When Your Brand's Reputation Is in Tatters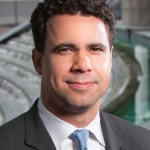 When I saw "Gone Girl" last weekend I was surprised to find the words "Secret Service" sparking unintentional laughter. When Tyler Perry's character—a high-profile attorney—tells Ben Affleck's Nick Dunne he has "two former Secret Service agents" investigating his case, the packed house reacted with giggles. It's never good when your brand turns into a punch line. The Secret Service brand carries special weight because when the brand is strong, fewer people think it's a good idea to do stupid things at the White House.
How to repair the damage the Secret Servicehas incurred can be instructive to PR professionals at organizations big and small when they find themselves in the throes of a severe crisis.
When I worked at the White House during President Obama's first term a colleague would often remark that while people are often quick to say there is a "communications issue," you don't as often hear those same people say there is a "policy issue." This is a case where the policy issue needs to be solved so that the PR nightmare can be addressed. That goes beyond simply cauterizing a wound.
The Secret Service isn't the kind of organization that can take all of its Tylenol off the shelves after a tampering crisis, but the resolution to its public relations problems might not be all that dissimilar.
1. Accept and admit. Any organization in such a situation ought to start with admitting the problem and accepting responsibility. That process started when Julia Pierson stepped down as head of the Service. Another inflection point is required. That could be in the form of the testimony of whomever the president nominates to head the Service or an interview in which the agency's improvements can be clearly articulated .
2. Show real progress. Next, real action is required. Demonstrating there is accountability in place for past and future transgressions by agents is absolutely mandatory. Steps must be taken to give confidence that a) their policies maintain the safety and security of those they protect and b) new policies and training programs are in place to address the lapses of security and judgment that have occurred in recent years.
3. Drive a narrative of success. The Secret Service is performing heroic acts and incredibly amazing deeds every day throughout the country. It's worth it to try and generate some positive media coverage from those efforts.
Part of the point of the Secret Service can be found in the first word of its name, but that doesn't mean the agency doesn't need to attend to its public image.
This sidebar was written by Bill Burton, executive VP and managing director of Global Strategy Group. Follow him on Twitter, @billburton.
CONTACT:
Deb Hileman, dhileman@crisisconsultant.com; Matt Wagner, matt.wagner@edelman.com.
This article originally appeared in the October 13, 2014 issue of PR News. Read more subscriber-only content by becoming a PR News subscriber today.