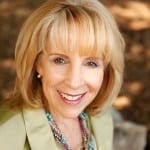 The PR world continues to shift dramatically, as traditional news media budgets shrink and reporters stretch to fill vast digital news holes. In response, PR professionals lean on their strengths as storytellers and writers, creating online newsrooms, churning out relevant content and monitoring social media listening centers. "It's the job of brands and their communicators to take cues from consumers and act on them in real-time," said Stephanie Matthews, executive director of engagement at Golin. "Newsroom-style thinking is vital in everything from community management and media relations, to content marketing and crisis response.
Today's communicators follow trends that lend themselves to stories about their brand or organization. Getting the media to bite is another matter, however. To increase your chance of landing a story with a reporter or editor is to think like one.
Joe Cohen, senior VP of communications at KIND Healthy Snacks, stressed that in the current climate, thinking like a journalist is part of a more fundamental change in PR. "We used to say that good communicators needed to think like a journalist; today they need to think like journalists, publishers and brand marketers," he said.
MUST-HAVES
Converting to a newsroom-type environment will require a shift in resources, if not additional dollars. Regardless of the size of your budget, there are essential elements to creating a newsroom mindset:
• Use images, infographics and other assets to bring your story to life.
• Create short, high-quality videos, fewer than two minutes; avoid talking heads.
• Build a social media engagement center for real-time feeds to see what news is trending and engage your experts in the conversation. Respond to customer service issues on a one-on-one basis over social channels to foster trust for your brand.
• Monitor what's being said about your brand and your competitors to identify gaps and opportunities to create online stories and pitch the media on important angles.
• Develop a bimonthly listening report for top leadership that identifies news trends and shows how you have joined the conversation by connecting with reporters and addressing/correcting issues raised about your brand.
So how are some of the major brands making this shift to a newsroom mentality? At, Humana, for example, communicators create packages of videos, photos, graphics and words, and feature them on the company's online news center.
Having these resources readily available increases the chance of stories being picked up by the media and allows the organization to accomplish its goal of helping internal and external stakeholders achieve lifelong health.
"Through photos, videos and real-life examples, we demonstrate why a healthy lifestyle is important and that it's never too late to make positive changes," said Marvin Hill, Jr., national public relations manager at Humana, referring to the company blog, HumanaNews.
GE is another top brand that's taking on the characteristics of a newsroom. The industrial giant publishes content daily on its owned platforms like GE Reports, the brand's online magazine.
"Beat reporters follow GE Reports for stories about the company, our financial performers and our customers," said Nathan Strauss, digital communications manager at GE in New York. "We approach storytelling clearly, concisely and without jargon. Often, there is drama: a protagonist (typically a customer) with an issue or challenge to overcome and tension in the story that must be resolved."
A DAILY HUB
Today's online newsroom is not a destination but a hub for anything you're publishing, according to Anne Potts, executive VP of Racepoint Global in Boston. "Serve your stakeholders by allowing user-generated content, so others can tell and share your story," she said. "Ask your audience questions and allow peer-to-peer moderation."
She added that internal teams and senior executives need to prepare for the consequences of embracing user-generated content, which can be a loss of brand control.
Perhaps the biggest hurdle to creating a newsroom mentality is sustainability. This is not a campaign. It's for the duration. It should be designed to grow and evolve.
CONTACT:
Diane Gage Lofgren is senior VP of marketing and communications at Sharp HealthCare in San Diego. She can be reached at diane.lofgren@sharp.com
This article originally appeared in the February 2, 2015 issue of PR News. Read more subscriber-only content by becoming a PR News subscriber today.