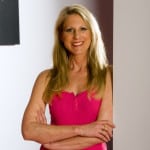 (Drisha Leggitt will be honored at PR News' Top Women in PR Awards Luncheon, which takes place January, 28 at the Grand Hyatt New York City. Below, she shares insights into how she has strived in PR and marketing communications.)
▶ When I started in PR, reporters(generally men) called PR people (generally women), "Flacks." They considered any pitches by women to be fluff or "spin." Since I trained as a journalist before switching to PR, I pitched only genuine/real news stories that I could sincerely defend. And there were a couple of times when I had to do so.
But I did my research on the media (and their demos) before I pitched any story.
▶ A good PR person gets the client or boss in front of the camera; not themselves. Also, act like a journalist for your company or client, and only promote real news through your PR outreach. It isn't media's job to sell your products; it's media's job to share news and tell a story. The better you are at recognizing and presenting real news—and not a sales pitch—the more likely media will cover your story. This also is the best way to gain credibility and long-term relationships with important media partners. With every potential story/media release/pitch, ask yourself, 'Would I care about this, if I wasn't working for this company (or client)?' If the answer is no, don't pitch it.
▶ I make sure our PR outreach/content is always educational, sincere, and practical. Generally our information is shared through multiple media channels and groups. We, in turn, post/tweet/promote the media coverage generated (maximizing our SEO) and (if appropriate), thank the media that cover us. This third-party credibility builds trust in our messages, brand, and organization. Our technology products/services will change; our audiences'/customers' faith and confidence that LCS Technologies Inc., is a good company with expert leadership that stakeholders can trust, is ongoing and a business imperative. Therefore, good PR is vital to our company's success.
CONTACT:
Drisha Leggitt, drisha@nicolasgarden.com
This article originally appeared in the January 19, 2015 issue of PR News. Read more subscriber-only content by becoming a PR News subscriber today.