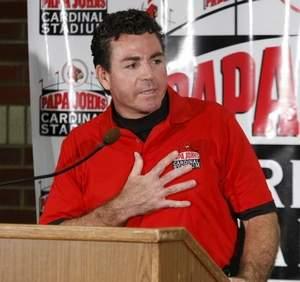 Sunday night a Sanford Florida Papa John's pizza employee accidently left a lewd and racially charged message on a customer's voicemail. The message occurred immediately following a delivery the employee made, which netted him a tip north of 20%.
The angry and, at times, shockingly offensive voicemail was uploaded on YouTube, where it quickly gained viral legs.
Papa John's CEO, John Schnatter quickly took action and offered a public apology, ensuring that such behavior is not tolerated at the pizza company. Schnatter issued the following statement:
"My heartfelt apology goes out to the customer involved, his family, and our community at large. I am very sorry that anyone would be exposed to these hurtful and painful words by any person involved in any way with our company."
Schnatter also reached out to the customer personally to extend his apology.
The situation is a reminder that a single employee, despite his or her role, can do a whole lot of damage to a company's reputation. This can be especially problematic when a company or organization is fragmented and franchised, meaning it is impossible to ensure that every employee embodies your company's mission.
Nevertheless, Schnatter's apology was on point, and it didn't perpetuate the situation. However, Papa John's could have arguably benefited from a video response with the same message.
Video has proven that, if nothing else, it makes for good viral content. And when it comes to crisis communications you want your media efforts to be as spreadable as possible.
Still, you need your video to be pointed and sincere, and you don't want to introduce something that could disseminate and transform the crisis. In other words, you don't want to do what Netflix CEO, Reed Hastings did in 2011 when he apologized to his stakeholders regarding the dramatic changes he had proposed.
Hastings made the mistake of seeming insincere. What's more, he introduced new information that detracted from the apology and added fuel to the fire.
With that in mind, here are a few tips if you have to develop an apology video:
Keep it short and stick to the script. Viral videos are typically less than 3 minutes, and are often viewed on phones. Also, don't introduce anything new to the situation that could create entirely new problems.
Be Sincere. Authenticity is more evident on film, and if you say something you don't mean then people will recognize it.
Watch your gestures and mannerisms. You don't want to be too subdued, but you also don't want to seem overly animated. A good practice is to watch yourself in a mirror while you deliver your statement.
Consider your appearance and consider the situation. For example, if you are dealing with an environmental catastrophe you should appear to be involved in the cleanup efforts instead of looking like you just got out of the board room.
Follow Caysey Welton: @CayseyW
Learn more about effective visual PR during our June 18th Webinar: Pinterest & Instagram 101: How to Engage New Audiences With Visual Content.