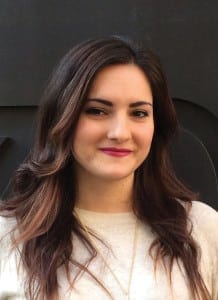 When I was in college, I signed up for the inaugural New Media class for Communication majors. At the time, this was an elective course. We studied the basics of Web design, podcast production and blog techniques. Fast forward a few years to the present, and I can hardly imagine that a class like this would be an elective in the PR and marketing landscape (or referred to as New Media). Blogs, websites and other large projects are such a crucial part of the PR industry now that having a background in these key areas is critical for every communicator.
. Quickly it is becoming a large component of many previously 'traditional PR' accounts, and it's essential for millennials to get accustomed to the website creation process. It is integral for core account teams to lend their expertise to the content and gauge client expectations when developing a site. Hands-on experience is the best way to learn on the job. Here are a few ways millennials can play a key role in the process:
▶ Learn what the process entails so you can help project manage and set expectations. If wireframes and Web design don't interest you, it's completely understandable. But, at the very least, you should be familiar with the overall process for website creation and updates. Having this foundational knowledge will allow you to set expectations with your clients when having preliminary conversations about this type of project. Communicating the time it takes to get from research to testing and delivery also will give your clients an idea of the potential cost of these projects so they aren't taken aback by a high price point.
You can learn more about the ins and outs of the process by chatting with a project manager or Web developer, or even conducting a few quick online searches. This background knowledge also helps millennials sell-in Web work to existing clients, which contributes to the growth of the agency.
▶ Volunteer to sit in on other projects. Just because one of your clients isn't paying for a website or other creative assets doesn't mean that you can't take the opportunity to become involved. If there is a project that is of particular interest to you, offer to sit in on planning meetings or content brainstorms, if you have the time. Should your free hours be limited, another less time-consuming option is to ask to have yourself CC'd on email chains so you can read through the conversations at your leisure.
▶ Seek out other education opportunities. There are countless ways to learn about creative project development outside of the people within your agency. At Peppercomm, we have had staff members take online courses in video editing and copy writing to help sharpen their skills, while others have asked to have the Adobe Suite and FinalCut added to their computers so in their free time they can peruse the programs and gain first-hand experience.
Incorporating millennials into the process, however, isn't just up to them—senior PR managers also must be on board and proactively help get staff involved in merging projects.
Here are a few ways that managers can help make sure staff has access to the proper resources for learning how to work with the creative department and be willing to contribute to the process:
▶ Arrange workshops about SEO and other aspects of website development. While SEO has specific applications for website copy, which millennial staff occasionally may get assigned, understanding how SEO works also is beneficial for writing press releases, bylined articles and marketing collateral. At Peppercomm, members from our Creative/Digital division host workshops explaining SEO and how we can apply it to work we do on a daily basis. Other workshop ideas include copywriting for websites or the basics components of website design.
▶ Gauge interest from your millennial staff. While many of the workshops may be mandatory for personal and staff development, it is important also to get a sense of who on your staff is interested in being involved in integrated projects. Take the time to explain opportunities for junior staff so it they can capitalize on various growth paths. That way, when integrated projects come up that require staffing, you have a pool of candidates interested in working on them.
▶ Encourage millennial staff to get involved with auditing and revamping your agency's website. This can be especially beneficial if your agency is looking to revamp its site, but it is also a relevant exercise for millennials who want to become part of the development process. Those who would like to get involved can experience the process from start to finish, beginning with the market research and even work on developing some of the copy or content.
One of Peppercomm's summer intern classes asked about revamping the employment section of our website to better reflect the experience of the internship.
The group held brainstorms with the Intern Committee to discuss some of the content it would like to add after taking a look at other agencies' websites. We then created Web copy and short videos to help update the page.
While it is crucial for millennials to start becoming part of the website creation process, along with the development of other creative materials, it is the responsibility of both them and their managers to ensure they are getting the opportunities to do so. Not only is it important for junior staffers to gain these skills as they grow in their careers, but also it is helpful for the creative teams to have the account knowledge the PR team members hold when creating content for the site.
CONTACT: Nicole Newby is a senior account executive at Peppercomm. She can be reached at nnewby@peppercomm.com
This article originally appeared in the May 4, 2015 issue of PR News. Read more subscriber-only content by becoming a PR News subscriber today.