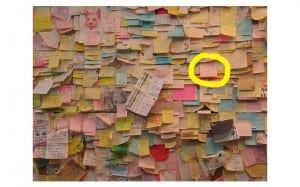 Milq, a new website and app launching on Monday, is designed to help users curate content into a permanent collection of topic pages, or "beads." For PR pros and communicators, the platform is an online-media vehicle that could help them separate their content from the pack.
Beads are another way for users to "curate" content, which is all the rage right now online.
One "bead," for example is dedicated to Rome, while another is devoted to fonts and typefaces. Indeed, "Beads" run the gamut, from music to fashion to travel.
Milq's system then analyzes consumption patterns and ranks the content in each bead, according to The New York Times. Milq, which is free to use on the Web or on iPhones, will be looking for brands to sponsor certain beads, with consumer magazine publisher Condé Nast an initial partner.
Milq may be trying to take some mind share from Pinterest, which is used by an estimated by 70 million people who "pin" their favorite images and content on personal bullet boards online.
Late last week Pinterest tossed its hat into the search ring with the debut of Guided Search, which targets mobile phone and tablets.
The service is similar to online guide Yelp. When a Pinterest user enters a topic, pins start showing up below a carousel of suggestions for ways to minimize the search.
Pinterest said the service is only available now via mobile devices but will eventually be accessible on the Web via desktop.
To learn more about trends in visual storytelling, check out PR News' Webinar, "How to Tell Your Brand's Story with Shareable Visuals," which takes place tomorrow from 1:30-3 p.m. ET.
Follow Matthew Schwartz on Twitter: @mpsjourno1