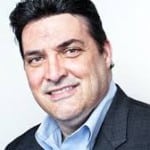 The New Year often is a time of reflection and forward thinking. What will 2015 have in store for organizations in terms of employee engagement and customer connectivity? What can we use and leverage from 2014 to inform and advance approaches and tactics? We know customers, employees and other stakeholders will continue to see more information at their fingertips and a rapidly increasing number of platforms where they can express opinions, both good and bad. In this landscape, the traditional model of attracting and retaining business and talent simply won't work.
A brand's reputation no longer is driven solely by paid content and messaging, but by relationships informed by all stakeholders involved with the organization. These relationships are enhanced through a more sophisticated view of just who are the most effective influencers.
During the past two years we have heard top CEOs predict that social media will replace websites and call centers as the primary tools for customer interaction.
And why not, with at least 53 percent of B2B buyers following the social media conversations of vendors regarding products they are considering for purchasing.
Then there is the always-pressing issue of employee recruitment. Companies that prioritize the employer brand in 2015 are 250 percent more likely to rate overall talent acquisition efforts as highly effective and 130 percent more likely to see increases in employee engagement, according to Brandon Hall Group.
The "employer brand" is a set of characteristics (values, culture) and expectations associated with working at an organization.
Social media, of course, is disrupting significantly these areas of business. At the heart of this digital world is the workforce. Employees are active on multiple platforms daily and their sentiments are magnified to a significant degree.
To that end, empowering employees to take an active, informed role in sharing information, promoting ideas and becoming an influence in shaping perspectives on the business is becoming an important element in organizations' communications plans.
Here are several benefits from turning your employees into workforce advocates:
1. Expand the brand's reach through an authentic voice. Employees want to work for a company they believe in. This sense of pride can and does compel engaged employees to speak positively and persuasively about the brand, online and offline.
The authenticity of a personal Facebook page or a recommendation about products and services can't be bought.
It's also essential to reach today's customers, prospects and interested parties, who are hip to traditional marketing tactics and disingenuous branding.
Employees are trustworthy members of a community. By activating employees through a disciplined effort you acquire a believable voice that customers are far more likely to trust than, say, a paid advertisement or your company website.
Whether it's which insurance plan to choose, which product to purchase or where to shop, your customers in 2015 will be listening to how your employees communicate their day-to-day realities of the company.
Proof is in the numbers. Employee social media accounts have 10 times more followers than corporate accounts, according to a 2013 Cisco study.
2. Leverage employee knowledge. The benefits of activating your employees as advocates are not based entirely on the business. Digital is a complement to not a replacement for relationship-building within the company. Now, perhaps more than ever, establishing internal connections through communications is paramount to corporate success.
Studies show that people like doing three things online: Share information and experiences; share perspectives; and solve problems.
An advocacy effort allows employees to spread information, seek new ideas and help customers with issues or problems. In turn, satisfaction, engagement and motivation increase among employees.
3. A credible source. Armed with firsthand knowledge about the daily operation and overall goals, an employee is a trusted resource when an organization is discussed, whether at a company picnic or on an online forum such as Reddit.
Ultimately, all anyone can do without direct line-of-sight into an organization is guess. An employee, however, has firsthand knowledge and can balance an argument in either direction.
Considering the industry connections and links found in an employee's personal and professional networks, this alone could be a significant factor in shaping corporate reputation.
In 2015, companies that can define and fuel a compelling employee advocacy effort have a real opportunity to break through, engender new and
more robust relationships and increase internal engagement.
For PR pros, an advocacy initiative positions the function and its value front and center with leadership while having your greatest asset—employees—participate in the new age of influence.
Taking Action
When starting an employee advocate program, try using the formula below:
▶ Start with a pilot program. Why? To fail fast. If it doesn't work, then resources can be redirected quickly and lessons applied elsewhere.
▶ Find the persuaders. Not more than 50 people (or fewer depending on company size) or those who already are "socially adept" and comfortable with the process.
▶ Establish a network. From guidelines to training, have the group come together internally as a community before establishing specific social channels to distribute your content.
▶ Source content. Segment resources to generate content for your audiences using specific subjects important to the company, such as Sustainability or Innovation. This will help to direct conversations
▶ Identify KPIs. To keep leaders and employees engaged, install a set of metrics that allows people to determine if relationships are being formed, content is being amplified, and the company's voice is being heard need.
▶ Share daily. A dashboard depicting conversations placed on the computer of each employee in the Network keeps track of various platforms connected to the effort. This allows for regular discussion and learning. —G.G
CONTACT:
Gary Grates is a principal at W2O Group. He also is a board member of the Institute of Public Relations Research (IPR). He can be reached at ggrates@w2ogroup.com
This article originally appeared in the January 19, 2015 issue of PR News. Read more subscriber-only content by becoming a PR News subscriber today.