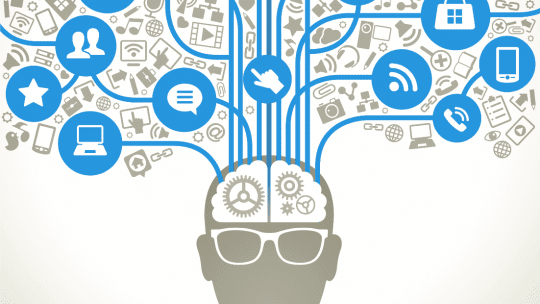 Admit it, we all want to leverage data in the most sophisticated ways, and do it yesterday. But "you can't get there overnight," says Michael Fein, VP, measurement & insights, Edelman. "You have to phase and build" your data competency and avoid "biting off more than you can chew."
An example is shown in the first graphic below. A firm just beginning to leverage data would start in the Level I column, with a basic reporting of common metrics as its objective. As the firm's data capability matures it moves rightward to Level II and beyond. [ Note: BI= Business Intelligence, BU= Business Units, IAT =Inter-Agency Team ].
The lower table looks at owned and earned social data and is brand specific. KPIs are at left and communications' roles are in the top row.
Looking at social CRM in the lower table (left, top), which is essentially customer service, volume of concerns is followed by question types and how they might be changing. The final KPI looks at response times.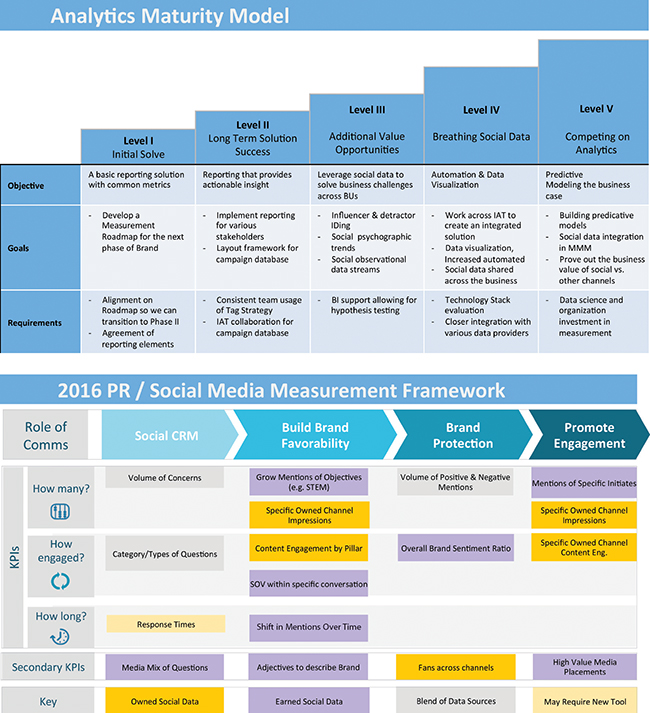 Contact: @DigitalStats
This article originally appeared in the March 14, 2016 issue of PR News. Read more subscriber-only content by becoming a PR News subscriber today.