Public Relations professionals are under more and more pressure to measure the results of their work. At the same time, the professional media outlets, which have been the mainstay of the third-party credibility model, continue to crumble while digital communication has taken center stage.
The 2013 Pew Research State of the Media Report shows that the newsroom continues to shrink, down 30% since 2000, and that television content has increasingly moved toward sports, weather and traffic (40%), while coverage of live events has fallen 30% since 2007. In this void, the public relations profession has been asked to go directly to a company's stakeholders with its own brand of digital journalism and social media outreach. Concurrently, it has been asked to measure the results of that outreach in dollars and cents. It has caused a huge crisis for the profession to find ways to adequately meet the demand.
There are five buckets in which most social media measurement results fall: measuring an organization's own activities, measuring the attention that social media brings to your brand, measuring the awareness and attitudes of people who have interacted with online, and, perhaps most important, the actions people take as a result of that interaction.
There are a lot of new digital metrics that PR professionals are asked to watch, including fans, followers, comments, clicks and shares, among others. The problem is that digital communication allows you to measure almost anything and there is little guidance on what makes sense to measure.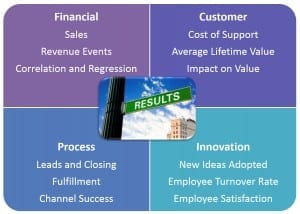 Many in the profession have tried to take the "tried-and-true" approach that they once took with traditional journalism and apply it to the digital world. Clip books have become monitoring reports, circulation and viewership numbers have become reach and page views, and advertising value equivalencies (AVE) have turned into assigning value to impressions. Tourism Ireland has gone so far as to develop a social equivalent advertising value (SEAV).
SETTING STANDARDS
Several industry groups have met across the globe to agree on set standards. The most prominent was a group of industry associations and insiders who developed the Barcelona Declaration of Measurement Principles (http://www.instituteforpr.org/topics/barcelona-declaration-of-measurement-principles/).
They have agreed that AVEs are not useful measures and have come up with a few potential models, but no consensus has yet been made on the final outcome.
Meantime, budgets are being strained and managers are asking communicators to show something beyond the "noise" that social media seems to generate, and explain what it all means to the financial and business health of an organization.
With no standards yet, and many metrics to choose from, the crisis has taken on more urgency. Agencies like Omnicom and Edelman have made capital investments to fill the void, and the race is on among industry players and academics to define the measurement model for the information age.
THE IMPACT
Taking a page from the business is the most direct way to solve the problem in the near term. Business leaders usually measure Key Performance Indicators (KPIs) that show they have a healthy business. In addition to financial measures such as sales and stock prices they look at KPIs across other areas, including costs and impact on the customer; the cost of improving process of business and improvements in innovation and workforce retention.
Finding out what areas impact your brand or your client's business, and crafting a measurement strategy to attribute some of the organization's success to digital media is key to measurement. It is time to forget simple measurements such as popularity and "Likes," and start to correlate against more meaningful ones. PRN
CONTACT: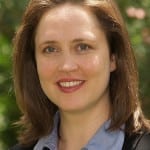 Kami Huyse is the founder of Zoetica, a social media and communications agency based in Houston, Texas.
Her work on social media has been featured in several books, including "The New Rule of Marketing and PR," and "Now is Gone, Professional Blogging for Dummies." She can be reached at kamichat@gmail.com.
There are many potential metrics, or KPIs, that PR managers and directors can use to measure the impact social media and digital media have on a brand. Here are a few to consider.
▶ Cost comparison to other methods. Comparing the cost of a digital campaign and a more traditional one can show the financial value of using digital in conjunction with more traditional methods suhc as advertising.
▶ Lifetime value equivalency. If you know the value of a converted lead for your organization and know what the estimated spend of the typical conversion will be, you can calculate the value of each conversion and attribute part of all of this revenue to the campaign which brought them in.
▶ Multi-channel attribution and channel revenue tracking. In the backend analytics of your website is the data to show which channels have contributed to predetermined goals. If someone downloads a whitepaper, opts in to a marketing email or completes a sale, you can determine which communication program brought them there. And if they came more than once, you can take credit for just a part.
▶ Cost per lead. If leads are important, there is usually a calculation in the sales or marketing departments to determine how much it costs to acquire the typical "hot" lead (this works for donors, too).
▶ Correlations. Using a fairly simple calculation in a spreadsheet, you can track campaign activities and metrics against business results to get an idea if they correlate with each other. This is a measurement tactic that takes a little effort but can result in a big payoff. —K.H.
This article originally appeared in the November 18, 2013 issue of PR News.