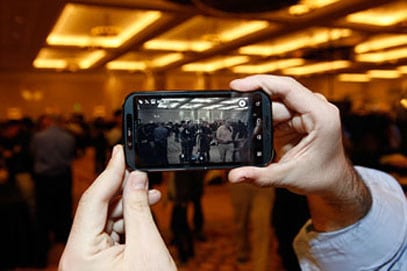 On May 26, we'd like you to record what a day in PR is like for you, or for you and your team. Send us a 90-second clip and your Day could be shared with thousands of your peers and chosen as one of the best videos. For that you'll receive a $500 AMEX gift card -- plus priceless recognition.
We will unveil the winning video at the Digital PR Conference in Miami on June 2 and showcase the runners up at the conference. As if that weren't amazing enough, we will showcase the top 30 videos on PR News' YouTube Channel in mid-June. Videos can be entertaining, informative or both. We want to capture our vibrant PR community.
You need to record your Day on May 26 and send us your clip by May 28. Good luck! We can't wait to see what your day in PR is like. 
Questions: Email PR News' Laura Snitkovskiy at laura@accessintel.com.