Latest
Social Media
Facebook Takes Another Swipe at Snapchat With 'Stories'
The social media giant has launched Stories, a Snapchat clone that gives Facebook users access to the two most unique aspects of the Snapchat interface: content that disappears after 24 hours and augmented reality lenses. This is the first Snapchat-pioneered feature to make its way into the central panel of Facebook's marquee app.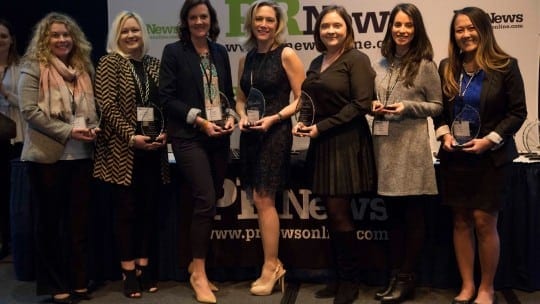 2017 Nonprofit and CSR Awards Winners
At PR News' Spring Awards Luncheon on March 22, 2017 at the National Press Club in Washington, D.C., hundreds of communications and PR professionals gathered to celebrate the top campaigns in the CSR…
Read More
Crisis management is an art, not a science. In this edition of PR News' Book of Crisis Management Strategies & Tactics, you will discover many different views on this art, and you are certain to… Continued
In this PR News Media Training Guidebook, you'll learn how to build better relationships with journalists, so when they come calling you have banked considerable goodwill.
Search PR agencies by area of expertise, location and more!