Latest
Rising PR stars
2016 Rising PR Stars 30 & Under Celebrated by PR News
The young PR professionals behind some of the best PR and marketing campaigns of the past year were honored on Dec. 6 as part of PR News' Winter Awards luncheon, held at the historic National Press Club in Washington, D.C. At the luncheon, PR News celebrated the winners of its 2016 Rising PR Stars Awards 30 & Under, a group of hardworking and highly creative young PR professionals representing a diverse array of agencies, corporations, nonprofit organizations and professional associations from around the country.
2016 PR People Awards Winners
PR News honored the top-performing professionals in PR at its 2016 PR People awards luncheon at the National Press Club in Washington, D.C. on December 6, 2016. The event recognized the passionate and…
Read More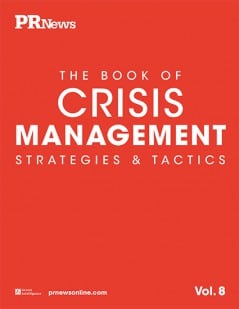 Crisis management is an art, not a science. In this edition of PR News' Book of Crisis Management Strategies & Tactics, you will discover many different views on this art, and you are certain to… Continued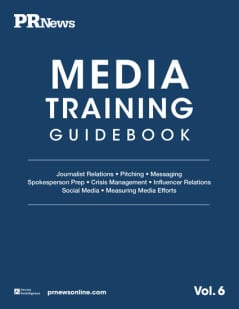 In this PR News Media Training Guidebook, you'll learn how to build better relationships with journalists, so when they come calling you have banked considerable goodwill.
Search PR agencies by area of expertise, location and more!