Latest
Digital PR
3 Fundamentals for Building an Influencer Program on Instagram
Instagram might be the best social platform for reaching people who actually like to engage with brands on social media. But there's only so much a brand itself can do to win followers and inspire engagement. Third-party endorsement from Instagram influencers can make a real difference.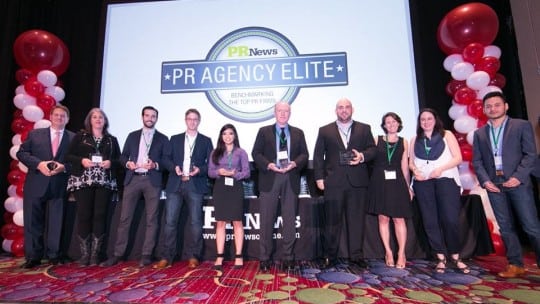 Agency Elite 2016 Winners
PR News honored its 2016 Agency Elite Awards winners and honorable mentions at its annual Agency Elite and Platinum PR Awards Luncheon on October 19, 2016 sponsored by Aflac and Business Wire.…
Read More
Crisis management is an art, not a science. In this edition of PR News' Book of Crisis Management Strategies & Tactics, you will discover many different views on this art, and you are certain to… Continued
In this PR News Media Training Guidebook, you'll learn how to build better relationships with journalists, so when they come calling you have banked considerable goodwill.
Search PR agencies by area of expertise, location and more!