Latest
Social Media
4 Checkboxes Your DIY Smartphone Video Should Tick
When you see the high-quality, professionally recorded, intensely edited videos that some brands put out there, you may be pessimistic about what you can do on a small or nonexistent budget with nothing but your smartphone. But don't mentally connect pedestrian equipment with pedestrian results. The content is the thing.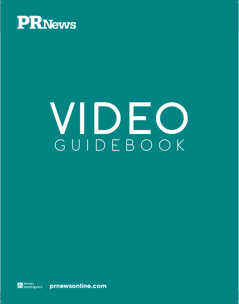 In this PR News Video Guidebook, we've gathered advice from communicators at leading corporations, nonprofits and agencies who are boldly experimenting with the most cutting edge techniques in video storytelling.
In this PR News Media Training Guidebook, you'll learn how to build better relationships with journalists, so when they come calling you have banked considerable goodwill.
Search PR agencies by area of expertise, location and more!