Latest
Social Media
6 Steps to Winning a Paid Social Budget From C-Suite Skeptics
"Organic is dead." Whether or not you agree with this statement, social media platforms unquestionably favor sponsored posts over organic posts in followers' feeds, and it's now more important than ever to secure a paid social media budget if you want your brand's posts to rise above the throng. But how can PR professionals make the case for those budget dollars with the C-suite given the ever-present challenge of proving ROI on social media?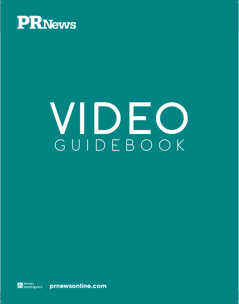 In this PR News Video Guidebook, we've gathered advice from communicators at leading corporations, nonprofits and agencies who are boldly experimenting with the most cutting edge techniques in video storytelling.
In this PR News Media Training Guidebook, you'll learn how to build better relationships with journalists, so when they come calling you have banked considerable goodwill.
Search PR agencies by area of expertise, location and more!