Media Relations
4 Exercises to Improve Your Networking Skills
It can be hard for someone who works in public relations or communications to admit that they're not that great at schmoozing. It would seem that these things go hand in hand, but striking up a face-to-face conversation with a stranger for no particular purpose is its own skillset, and we aren't all naturals. If you're attending a professional event, you should make the most of your time there, as with any other aspect of your working life. Being a wallflower won't move the needle, so keep the following four things in mind and do the accompanying exercises to set yourself up for success.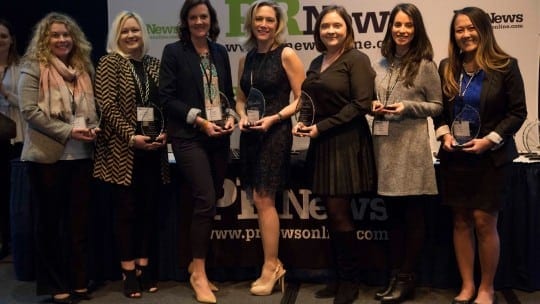 2017 Nonprofit and CSR Awards Winners
At PR News' Spring Awards Luncheon on March 22, 2017 at the National Press Club in Washington, D.C., hundreds of communications and PR professionals gathered to celebrate the top campaigns in the CSR…
Read More
Crisis management is an art, not a science. In this edition of PR News' Book of Crisis Management Strategies & Tactics, you will discover many different views on this art, and you are certain to… Continued
In this PR News Media Training Guidebook, you'll learn how to build better relationships with journalists, so when they come calling you have banked considerable goodwill.
Search PR agencies by area of expertise, location and more!