Social Media
3 Steps to Spur Your Customer Community ROI
What enables some customer communities to be financially productive while others remain a cost center? In the research study "The Business Impact of Online Communities," we found that almost half (49%) of community leaders report revenue gains from their online community. This is an exciting proof-point, but it warranted further investigation. So, we analyzed the data to identify the winning conditions of the top communities and identified three key steps toward a better ROI.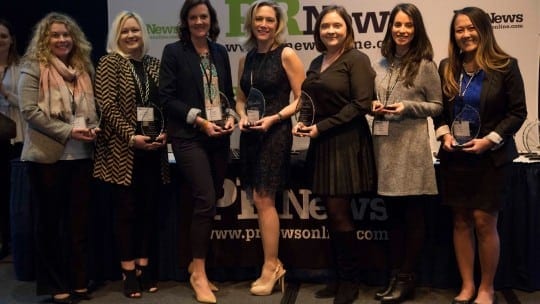 2017 Nonprofit and CSR Awards Winners
At PR News' Spring Awards Luncheon on March 22, 2017 at the National Press Club in Washington, D.C., hundreds of communications and PR professionals gathered to celebrate the top campaigns in the CSR…
Read More
Crisis management is an art, not a science. In this edition of PR News' Book of Crisis Management Strategies & Tactics, you will discover many different views on this art, and you are certain to… Continued
In this PR News Media Training Guidebook, you'll learn how to build better relationships with journalists, so when they come calling you have banked considerable goodwill.
Search PR agencies by area of expertise, location and more!