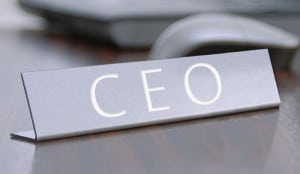 Tying social media to business outcomes can be as much fun for PR and marketing professionals as being stuck in traffic on your way to the airport. It can be an unpleasant fact of life.
The first step in facing down this challenge is to think like a CEO—you've got to ask yourself what CEOs really care about. "It all comes down to three main questions that every CEO wants answered from everyone involved in a company," says Michelle Mekky, SVP and director of the Chicago office for Alpaytac Marketing Communications/Public Relations. Those three questions are:
How well are you performing in your industry?
How well are resources being leveraged?
What contributions are being made to the organization?
"Specifically, it comes down to revenue, margin and cash flow," Mekky says.
If you can keep these three CEO-oriented questions in mind from moment to moment, then tying social media to business outcomes is less likely to become a monthly or yearly nightmare to endure. It all comes down to your mind-set.
Here are 7 tips to help you think and act like a CEO as you manage your social media initiatives:
CEOs care about probabilities, not the possibilities, of any initiative.
Figure out what kind of social media initiatives will lead to an increase in demand for a specific product or service.
Use coupon codes and other incentives, and measure the success of all of them.
Focus on how social media can expand relationships with existing customers.
Produce content targeted at specific audiences.
Make judicious use of paid posts to get better metrics that you can easily report.
Consider your ability to show a correlation between your social media initiative and business results before you launch the initiative.
To learn more about tying social media to business outcomes, attend PR News' Boot Camp for Digital Communicators at the National Press Club in Washington, D.C., on Dec. 10.
Follow Steve Goldstein: @SGoldsteinAI