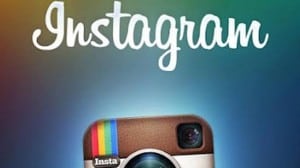 Launching on Instagram isn't right for every brand—but it's just a matter of time before all brands have to make the leap to image-sharing networks. They are the future of all mobile communications.
Currently there are 150 million active users on Instagram; there are 1.2 billion likes daily, and an average of 55 million photos are shared per day. These growing numbers, impressive as they may be, may not represent your brand's audience. So for now, professional communicators should keep in mind these key aspects of Instagram—courtesy of Allison Robins, director of global PR for Zumba Fitness—before dedicating PR resources to it:
Instagram's audience is young and tech-savvy.
It started with mobile so there is no issue with adaptation.
It's cost-effective and is the largest ad-free social network.
It's essentially fun and offers opportunities for endless creativity.
The focus is on sharing experiences: images and video (plus photo tagging and reposts).
If your focus as a PR professional is ROI, this platform is not the best for conversions and sales.
If you've determined that now's the time to go visual with your PR messages, follow these seven best practices to build a following on Instagram.
Be creative and post content that is topical and seasonal.
Be consistent with hashtags to drive awareness and perception—especially during campaigns.
Always define your objectives/goals.
Don't overuse hashtags.
Do not post just to post: Instagram is not an online catalog and you will lose followers.
2-3 posts per day, max (unless during a campaign).
Remember, Instagram is one channel to use; using Facebook and Twitter can be equally as—or more—effective.