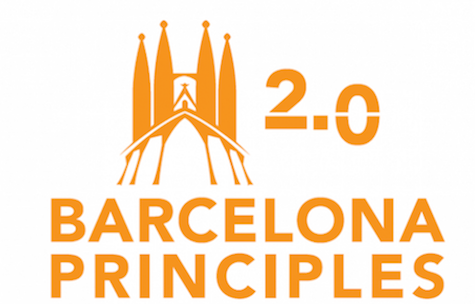 Efforts to base public relations activity in sound measurement practices could use a little extra PR.
The originators of the Barcelona Principles have long hoped that their work would take root among communicators struggling to show the organizational value of their work. In a PR News survey of communicators in April 2016, 58% of respondents said they had not heard of the Barcelona Principles, and only 19% said they have integrated them into their measurement strategy. Not very encouraging.
So, what's better PR than a shareable infographic?
A little background: The Barcelona Principles 2.0 were launched Sept. 3, 2015, in London. The update, presented here in visual form, is a version of the original principles adopted in 2010 at an annual event the International Association of Measurement and Evaluation of Communication (AMEC) organized. AMEC steered the updating of the original Barcelona Principles, leading a consultation with the original partners in the 2010 framework, including the Institute for Public Relations, PRSA, PRCA, ICCO and The Global Alliance.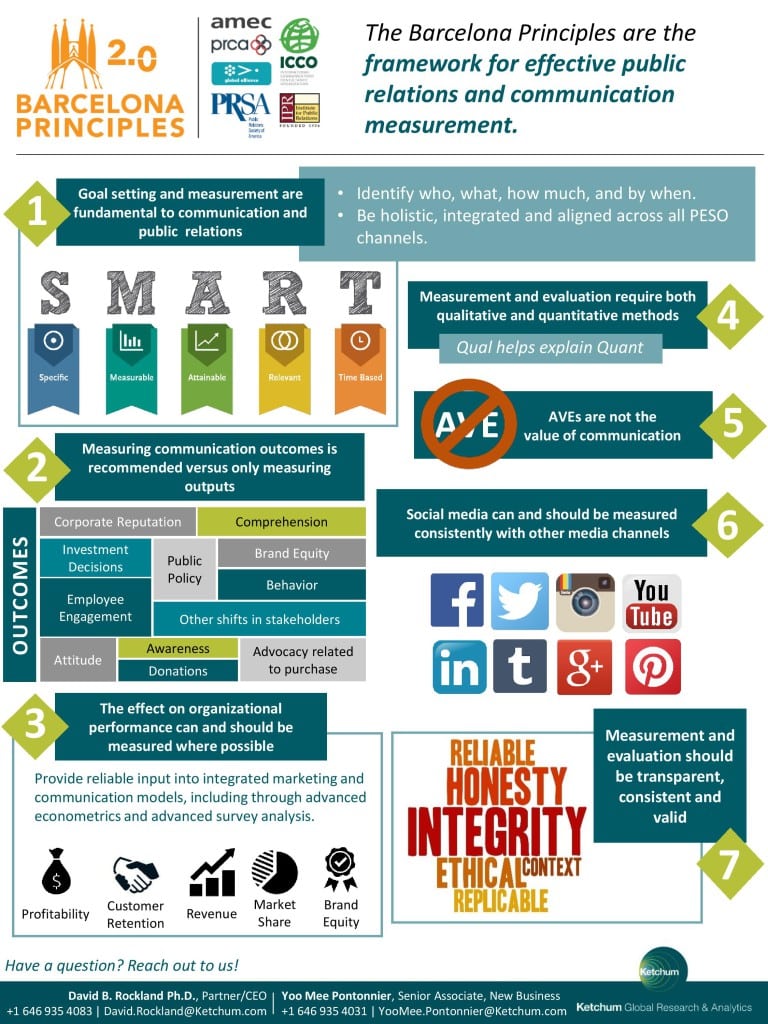 Thanks to David Rockland, partner/CEO, Ketchum Global Research & Analytics, immediate past chairman, AMEC, and a member of the Measurement Hall of Fame, class of 2012, for sharing this infographic with attendees at PR News' 2016 Measurement Conference, which was held April 21 in Washington, D.C.
Follow Steve Goldstein: @SGoldsteinAI
Embed This Image On Your Site (copy code below):