On June 26, 2015, major companies including Google, Tide, Coca Cola, Uber and Jet Blue found creative ways to announce their support for the Supreme Court's decision to legalize same-sex marriage. Ben and Jerry's even temporarily renamed its chocolate chip cookie dough ice cream flavor – now "I Dough, I Dough" – to commemorate the occasion.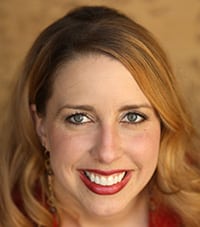 Showing support for a cause you care about can be a great public relations tool to engage audiences and celebrate your brand. But it doesn't come without risk. Here are some things to consider if you're trying to decide whether or not to take a stand.
Be vocal only when the cause clearly aligns with your identity. Johnson & Johnson's public statement on the SCOTUS decision was driven by the company's core business values of responsibility and respect. On Twitter, the company reflected on its well-established Credo to show how the decision aligned with the company's non-discrimination policies.
Your core values define your business, and part of your job is to make sure that any stance you take clearly relates to who you are.
Understand how your identity is perceived. You might catch audiences off guard if their expectations of your identity don't align with your own. When the Susan G. Komen Foundation announced in 2011 that it was defunding Planned Parenthood, people were confused. Why? Because Komen's primary audience cares about the breast health of low-income women—loyal supporters didn't necessarily expect the organization to publically take a pro-life stance.
Before you decide to attach your organization to a social or political cause that matters to you, think about how this might affect the audiences you care about most. Your goal should be to inspire, not shock.
Recognize when you've taken a position you didn't mean to. And correct it quickly. Bud Light was accused of excusing date rape this year when it launched its  #UpForWhatever campaign—urging drinkers to be up for whatever comes their way and to take "no" out of their vocabulary. 
If you find yourself in a similar situation, withdraw the campaign and take steps to make things right with your audience. Make no excuses—you clearly weren't thinking.
The more powerful you are, the more risks you may be able to take. Starbucks' #RaceTogether campaign flopped fairly quickly this year; customers and baristas both didn't think race was an appropriate topic for casual conversation. Although many people felt that Starbucks was overstepping its boundaries on a sensitive issue, Starbucks is a giant corporation with countless loyal fans—a brand that can bounce back.
Thinking about taking a risk? Consider potential long-term effects, the stability of your organization, the loyalty of your audiences, and how well the risk aligns with your identity.
Be clear about your reasoning. Starbucks made it clear that even though people criticized the #RaceTogether campaign, it was not decided on a whim.
"We leaned in because we believed that starting this dialogue is what matters most," said CEO Howard Schultz when asked about the backlash. This was an issue he was passionate about, and he knew it was not going to be easy.
If you decide to make your voice heard, be able to clearly articulate your choices. This will help you prepare for criticism and hold your ground with grace. It is important to be transparent and passionate when you believe in something.
Outline your strategy. Take the time necessary to brainstorm your ideas. What are the basic key messages you want to use? How clear will these be to others? What opinions can you leave out? Do you have enough staff to manage the dialogue that may follow as a result of your choices?
If you do choose to speak out, keep it simple. Inform necessary staff specifically of when and how you will publically show support for something.
It's OK to be cautious. Even if your company has beliefs about hot topics such as marriage equality or gun control, it doesn't mean you must say something.
The bottom line: your social or political action is likely to catch the attention of the audiences that care about you the most—and those who don't. Are you prepared to respond quickly and responsibly if questions come up?
Julie C. Lellis, Ph.D. is an associate professor and associate chair in the School of Communications at Elon University. She teaches in areas such as strategic writing and health communication and studies organizational identity, advocacy, and strategic communication about health, disability and wellness. She has experience as a project director and consultant. See julielellis.com or follow Julie: @julie_lellis