When Instagram first caught our attention and won our hearts, it was through the platform's utter simplicity: one-size photos, a handful of filter options and no frills. It was so simple that if you don't use the app regularly, you may have formed an idea of what it is that isn't as fluid as the reality. But if you aren't familiar with the steady stream of tweaks that have come to Instagram over the past year, you can be sure that the actual users of the platform (notably millennials and younger) are.
Thus, if you're looking for multigenerational engagement the first step is knowing the platform as well as your audience does. Bianca Prade, senior vice president at SKDKnickerbocker, reminded the audience at PR News' recent Social Media Workshop in Washington, D.C., of several new Instagram features that can all serve your brand's efforts. Don't get ahead of yourself: Open the app, do some exploring and get comfortable with the basics before you try planning out an Instagram strategy.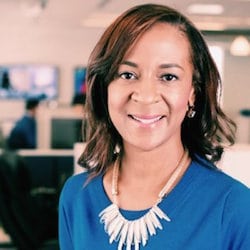 Longer video: Instagram videos can soon be up to 60 seconds long.
View counts: View counts now appear underneath videos, where before you'd normally see likes.
Self-service ads: Ads can now be purchased through Facebook's self-serve interfaces. "Our clients sometimes don't have a lot of money to spend" on ads, Bianca noted, and the flexibility of this system allows them to find the right ad spend for their budgets.
Boomerang: Video app that allows users to create mini, looping videos.
Direct message: Improvements were made to direct message, allowing users to send content from their feeds as a direct message.
Landscape and portrait: New feature allows landscape and portrait photo formats in addition to square.
New search & explore: More powerful search for people, places and tags, as well as a more customized Explore page.
Follow Bianca: @BiancaPrade