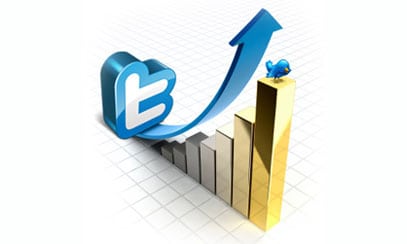 Twitter's recent upgrade to its analytics platform, Audience Insights, will allow communicators a deeper look into the many facets of audiences on the social network.
Communicators have long been able to use Twitter's free Analytics service or various paid services from other providers to get a sense of just how their messaging is, or is not, resonating with targeted audiences. This latest addition to the platform's data toolkit now gives PR pros the power to craft and hone their messaging based on a much richer data set.
"Twitter is taking a page out of the Facebook playbook—which is much needed—since ad revenue talks," Will McInnes, CMO of Brandwatch, a social listening and analytics platform, told PR News. "Twitter's targeting—based on what people have tweeted about, who they follow, what their location is, etc.—is really good, but the deeper analytics is where the magic will really happen. What it needs now is the ability to create target audiences and track them since user data is critical."
Here is how Audience Insights will help shape target audiences for enhanced messaging on Twitter.
Demographics. The first step in narrowing down your audience is looking at the basics: gender, income, education, ethnicity, and marital status.
Interests. How does your audience like to spend its spare time? What are their hobbies? Do they travel?
Lifestyle. This includes occupation, whether or not the person is an entrepreneur, or if they are involved in any social or political causes.
Purchasing behavior. This includes not only what people buy, but where they buy it, what time of day or week they buy and whether they engage in big ticket purchases or are frugal with their money.
Entertainment viewing behavior. Do they watch cable TV or are they cord cutters? Do they consume entertainment through an online service, and if so, which one? What types of programs do they enjoy?
Mobile footprint. People are spending ever-increasing amounts of time on mobile, so any metrics that define mobile usage behavior should be coveted.
Follow Richard Brownell on Twitter: @RickBrownell