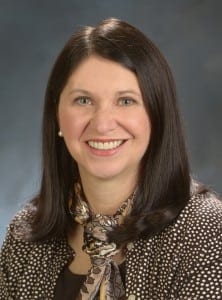 When PR practitioners build strategic communications plans, they are meticulous when defining key audiences. These audiences likely include customers, public officials, media, vendors, regulators and labor groups. Anyone else? Don't forget employees, who are one of our most important audiences and can be valuable messengers for communicating externally.
To be effective, PR, internal communications, marketing, advertising and government affairs need to be integrated. Consistent messaging through all channels is essential and employees should not be lost in the mix. Content marketing, while generaly designed for external audiences, increasingly applies to internal communication programs.
What do your employees say when talking with friends on weekends, at a soccer game or the grocery store? We know from research that our employees have tremendous credibility. Here are some ways you can leverage that credibility to benefit your organization using a content marketing mindset:
Use employees to tell your story. They can offer a boots-on-the-ground perspective with credibility and color that executives and news releases lack. During Hurricane Sandy in 2012, Pepco Holdings embedded reporters with front-line employees during the restoration.
Employees were able to show media firsthand the severity of the storm damage and explain the complexity of the restoration process. The authenticity of employees enabled us to tell our story in a way we hadn't been able to express previously, and it dramatically transformed the tonality of media coverage, which also contributed to marked improvements in customer satisfaction.
Make sure employees understand issues that are critical to your company. If employees lack knowledge of important issues, what might they say and what kind of reputational damage might some disparaging comment cause? Try adopting a program to train and educate a volunteer corps on critical issues.
Through a series of on-site meetings, have volunteers present basic facts on a particular issue to all employees and provide a takeaway fact sheet with key information. After the series of meetings, all employees should have a grasp of essential information, allowing them to provide an educated perspective on the issues. For example, Pepco presented information on rate filings to explain the complicated regulatory process, the investments it made that it was seeking to recover and the benefits customers were seeing from those investments.
If employees were asked about the filing, they were equipped with enough details to respond to basic questions even if they weren't part of the ratemaking process.
Create a volunteer speakers bureau. Employee volunteers can be used to respond to requests for presenters at community meetings. Subject matter experts don't necessarily have to be executives. Involving other employees offers development opportunities for them and different perspectives for the public. As we noted above, hearing firsthand from employees on the ground also bolsters credibility, especially when those employees also are neighbors and friends of audience members.
It is critical to provide necessary presentation skills training for speakers. Make sure that the employees representing the company are up to speed on the issues they are explaining and also know how to respond to other high-profile off-topic subjects that likely could come up.
Make sure you give employees basic, objective facts —not biased propaganda. Tapping employees as messengers works only if the messaging is factual and credible. If employees don't buy your messaging, their delivery will not come through as authentic.
Use real employees to deliver your messages in advertising. During storms, members of Pepco's emergency preparedness team offer details on the company's preparation, restoration process and tips for customers to better manage the interruption. Pepco's digital manager has done radio ads to explain how it has upgraded its social media engagement, overhauled websites and refined the company app to better communicate with customers and deliver information through the channels they use.
Respect your employees as partners; don't just use them as tactics. Keep employees in mind especially when building out timelines. They should know what's going on in their company first. Carefully balance internal announcements with news releases and external outreach. The objective is to avoid having them hear about important announcements from external sources, especially the media.
No one knows your organization better than the people who compose it, and what they think truly matters, especially to the rest of the world. Make sure they understand what you are doing and why, and they will be one of the best mediums you can employ to share your messages.
CONTACT: Myra Oppel is regional communications VP for Pepco Holdings Inc. She can be reached at myra.oppel@pepcoholdings.com
This article originally appeared in the July 27, 2015 issue of PR News. Read more subscriber-only content by becoming a PR News subscriber today.